All news from Game of Thrones panel
Follow live via this article all the information revealed during the panel of the TV series Game of Thrones.
At 1:30pm, west coast, Friday, July 21 will be the panel of the series Game of Thrones which here all the live news.
Flux de direct
00:00
-
The panel begins
00:00
-
It's the actor who played Hodor who will animate the panel of Game of Thrones
00:00
-
He began by solemnly declaring: "Hodor, Hodor, Hodor!"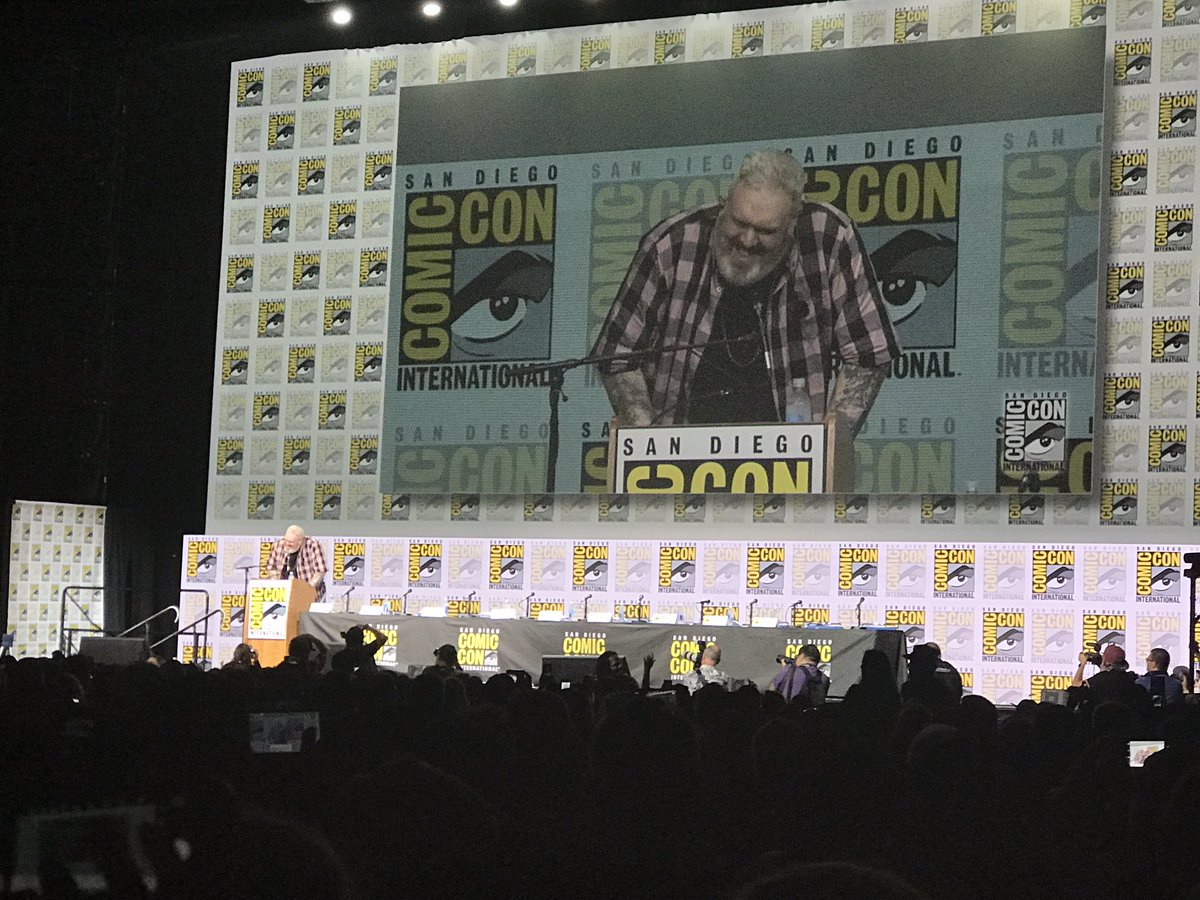 00:00
-
Season 7 quote
"Leave one wolf alive and the sheep are never safe" - Arya Stark.
00:00
-
Panel pictures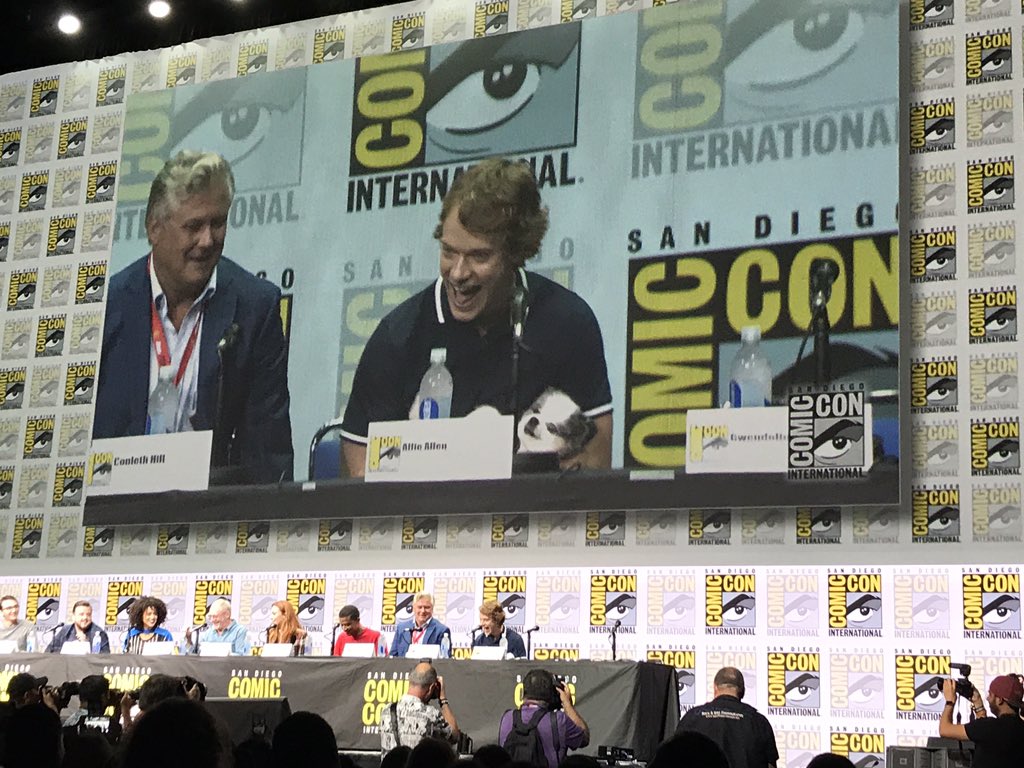 00:00
-
Sophie Turner returns to her position vis-à-vis Littlefinger
Sophie Turner the actress who incarnates Sansa comes back on the fact that she is manipulated by Littlefinger: "She's as good at playing the game as he is at this point."
00:00
-
Sitting between Sophie and Nathalie, Liam Cunningham refers to himself as "the rose between two thorns". Davos would kill Melisander if the opportunity presented itself, but it is not exactly Arya. He would kill Melisander with a Glock.
00:00
-
Panel video
00:00
-
Gwendoline Christie returns to the character of Catelyn Stark
Gwendoline Christie talks about the importance of Catelyn Stark and how it influenced Brienne: "give me life and take me higher."
00:00
-
News about Three-Eyed raven
Kristian asks Isaac what's up with the Three-Eyed raven. He says it's one of the few remains of the old Westerosi magic. His purpose hasn't been revealed yet, but since the Night King is his sworn enemy, he must be important.
"So you don't know," Kristian says.
00:00
-
Panel pictures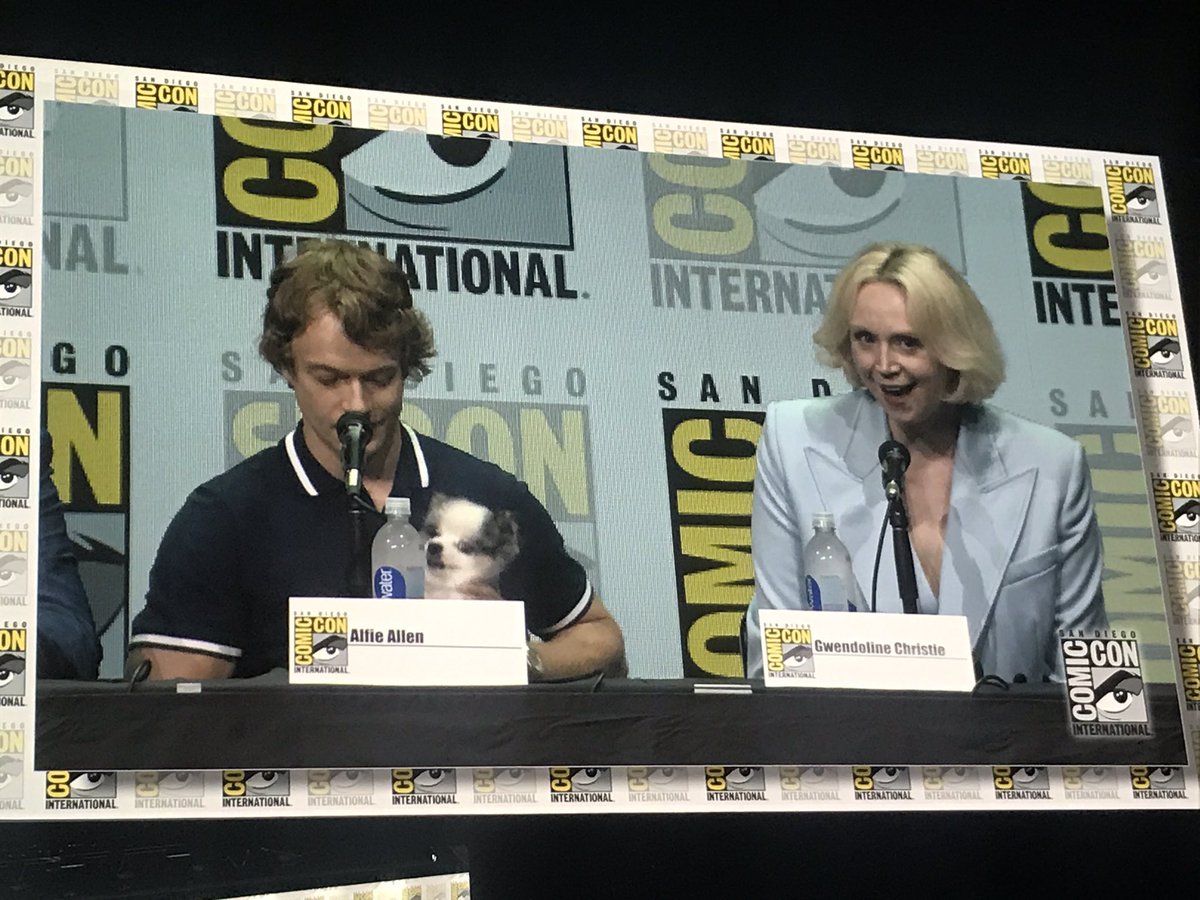 00:00
-
The laws that the actors would make if they were at the head of Westeros
What would be the first law you pass if you won the Iron Throne?
Gwendolyn – That women could be knights,
Alfie – That everyone can be revived by Beric's gang
Conleth – That comic-cons are free!
Jacob – Free puppies for everyone, and he wants a unicorn-making machine.
Sophie – "The first thing that comes to mind is unlimited carbohydrates."
Davos – Free Dornish wine for everyone!
Nathalie – Language lessons for everyone and universal education.
John – "How about, Maesters have to clean out their own stinking chamber pots?"
Isaac – All the characters who film in the cold places get to holiday somewhere warm!
Kristian – "I would make it illegal for one person to mount another and be carried."
"I'm glad you finished that sentence," says Liam.
00:00
-
Panel pictures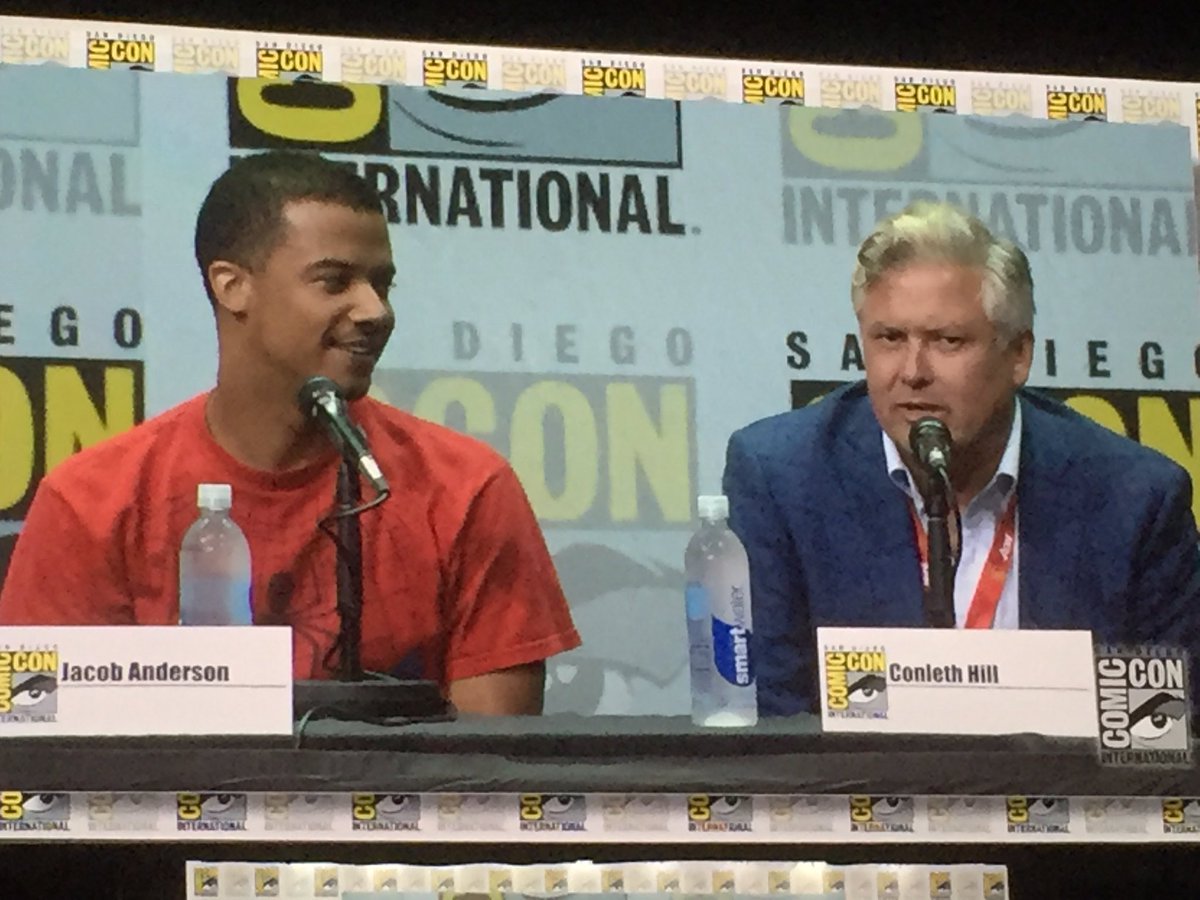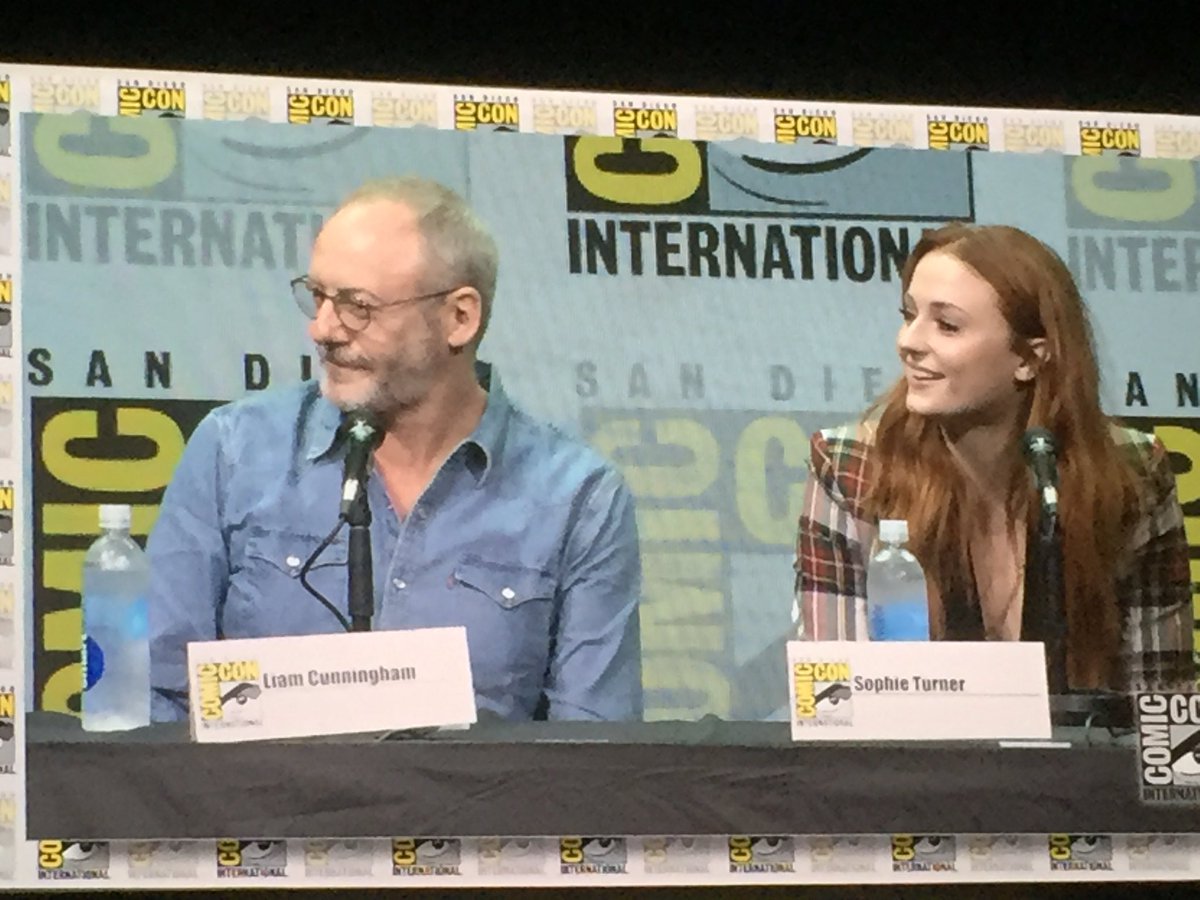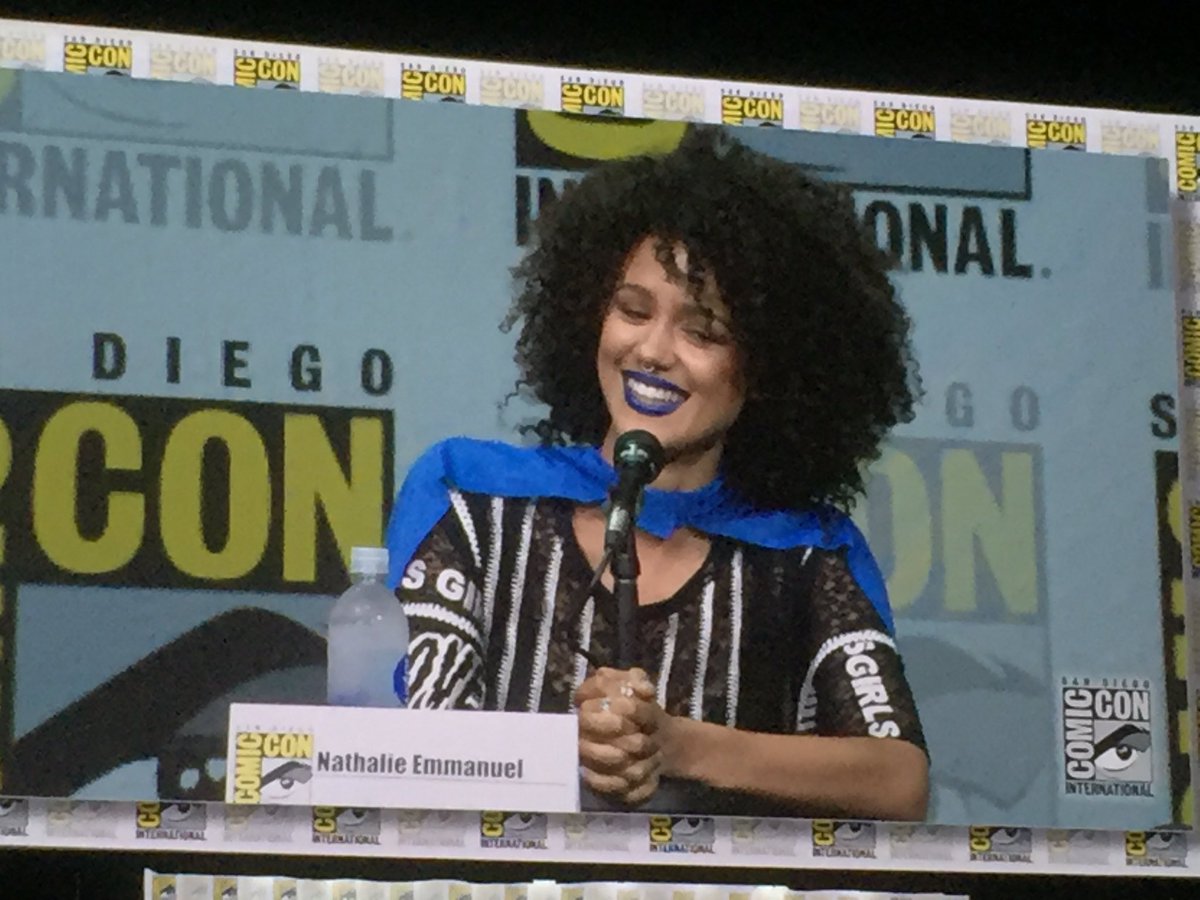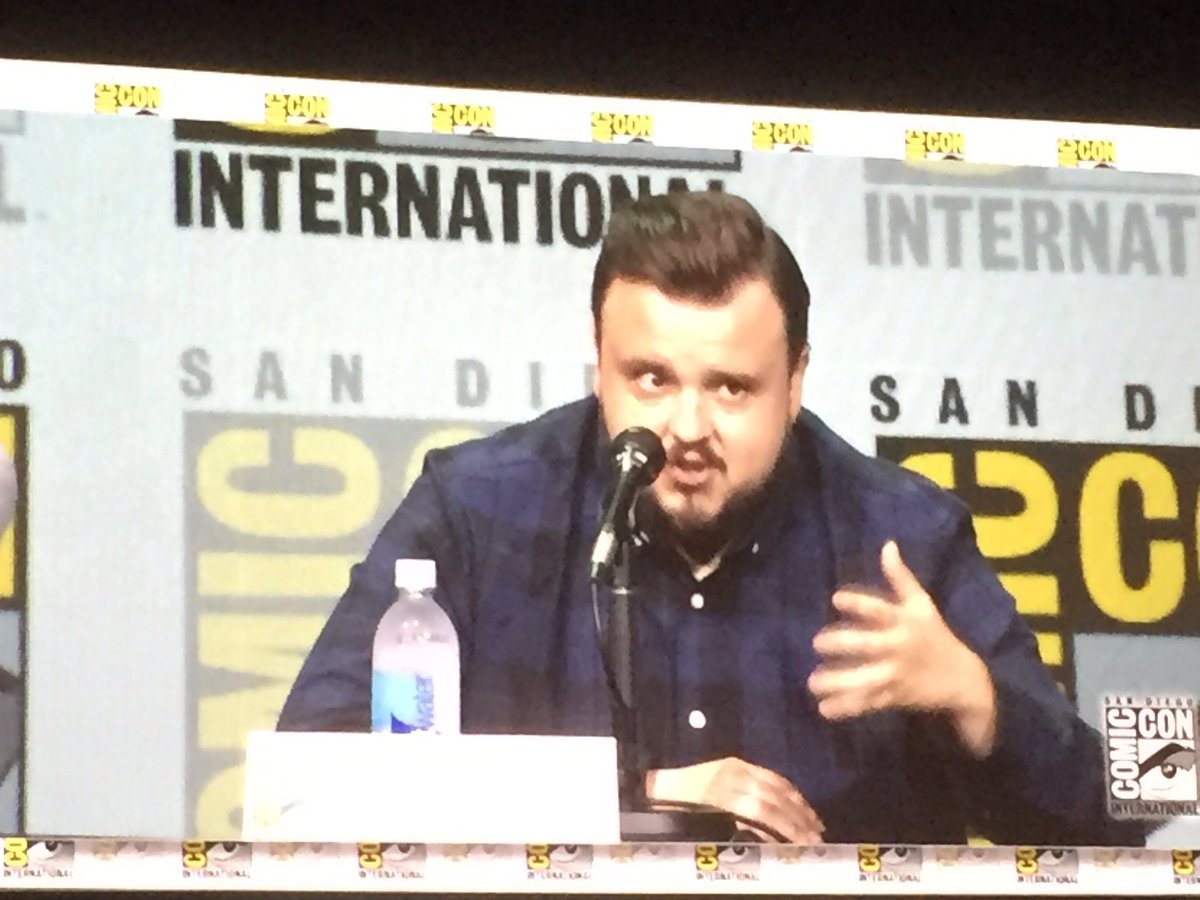 00:00
-
About Sam and his relationship with Jon
John muses on how Jon saves Sam, and how he wanted to save Gilly in return. "Jon snow was everything to Sam, and now they've gone they're separate paths," he says. He knows he can't stand shoulder to shoulder with Jon on the battlefield — "The Citadel is his battlefield." Sam's goal is to repay his debt with knowledge. "Fingers crossed he does just that, right?" says John.
00:00
-
HBO is teasing an epic 'Clash of Queens'
00:00
-
Who the actors would have liked to see live?
Who would you wish had not been killed?
Gwendolyn- Hodor and Catelyn Stark.
Alfie – Khal Drogo.
Conleth – "Catelyn and you." "Oh, you don't have to say that." "Okay, not you," Conleth says.
Jacob – "I'm still hurting about Ned!" and wants to hold one up for Barristan.
Sophie – Joffrey! She misses working with Jack Gleeson.
Liam – "My baby girl Shireen! That still hurts, big time."
Nathalie – Hodor!
John – "The legitimate answer is Robb Stark." Also wishes they hadn't killed Jon Snow, "just to save us having to talk about it every five minutes for a year." He and Kristian commiserate over that crappy year.
Isaac – "You be very careful!" says Kristian. "Summer the direwolf!" says Isaac.
00:00
-
A promo video
The article contains translation errors?
Did you like this article? Share it with your friends