Only some news are available in English. We will endeavor to the entire site in your language.
All news from Supernatural panel
Follow live via this article all the information revealed during the panel of the serie Supernatural.
At 10:30am, west coast, Sunday, July 23 will be the panel of the serie Supernatural which here all the live news.
Flux de direct
The panel begins soon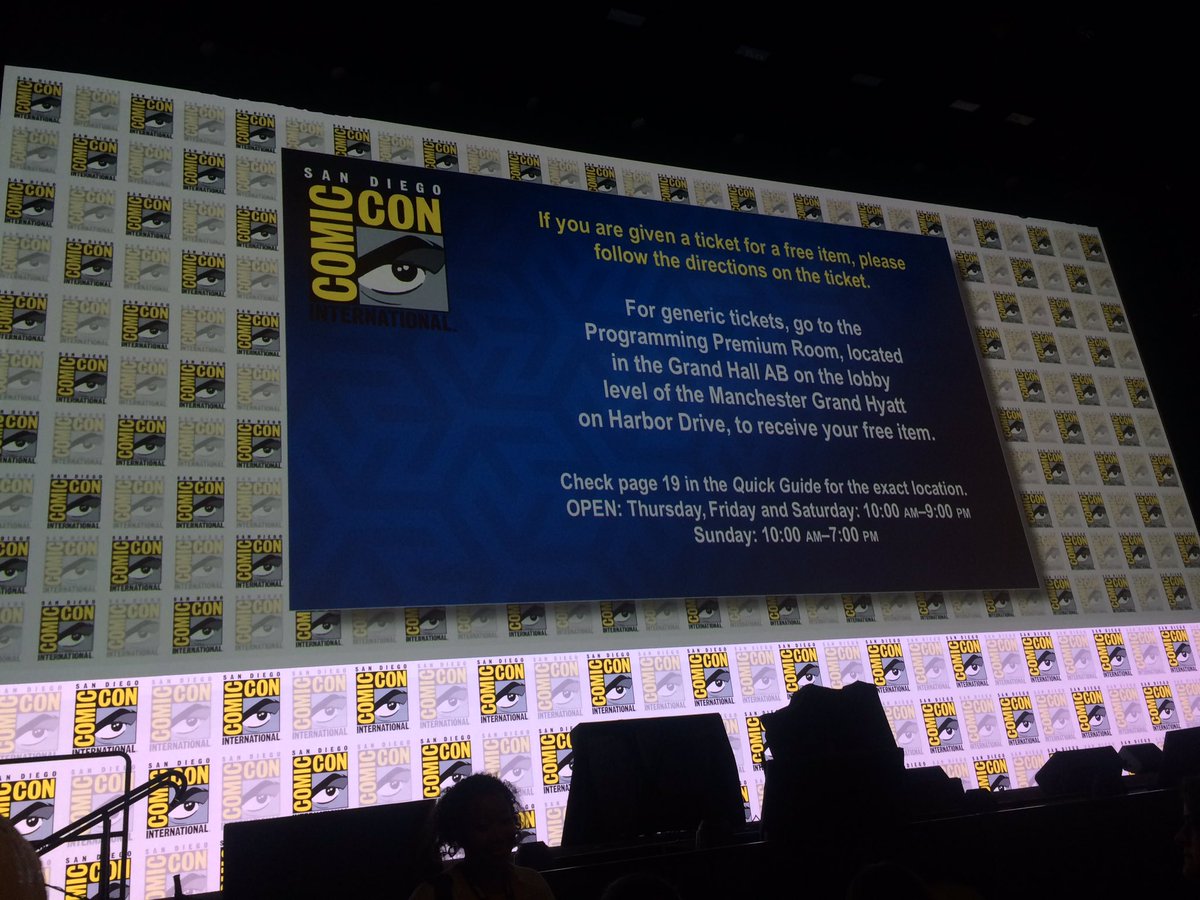 The producers of the series tease season 13
Kansas in live at SDCC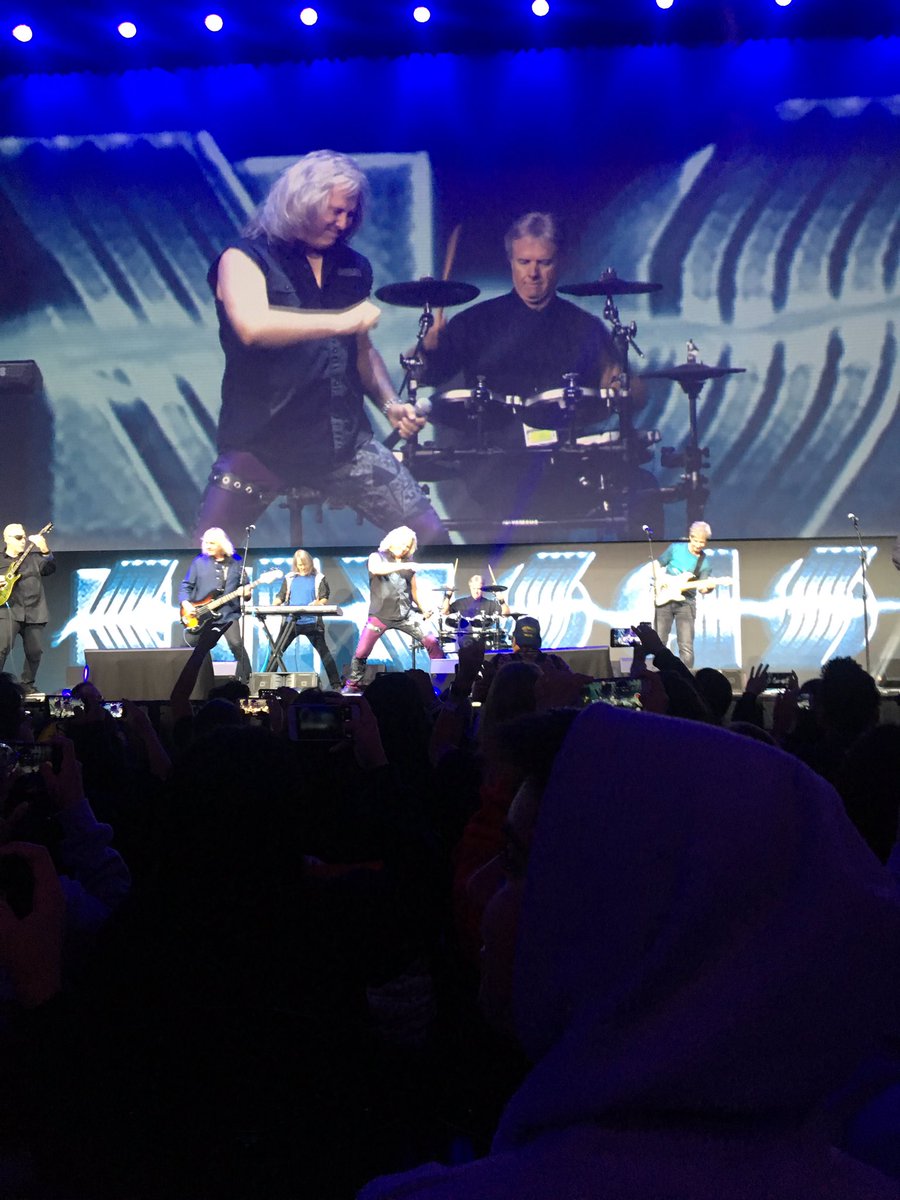 Kansas ao vivo no painel de supernatural!!!!!!!! pic.twitter.com/4lI22N2Aq9

— omelete (@omelete) 23 juillet 2017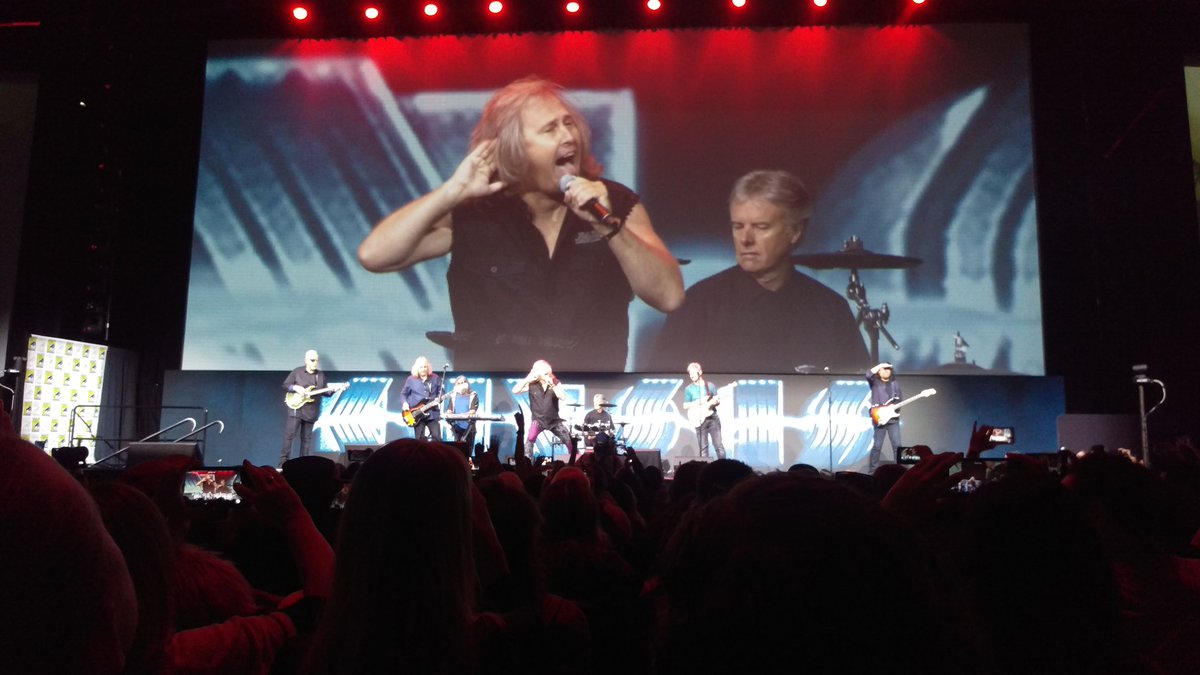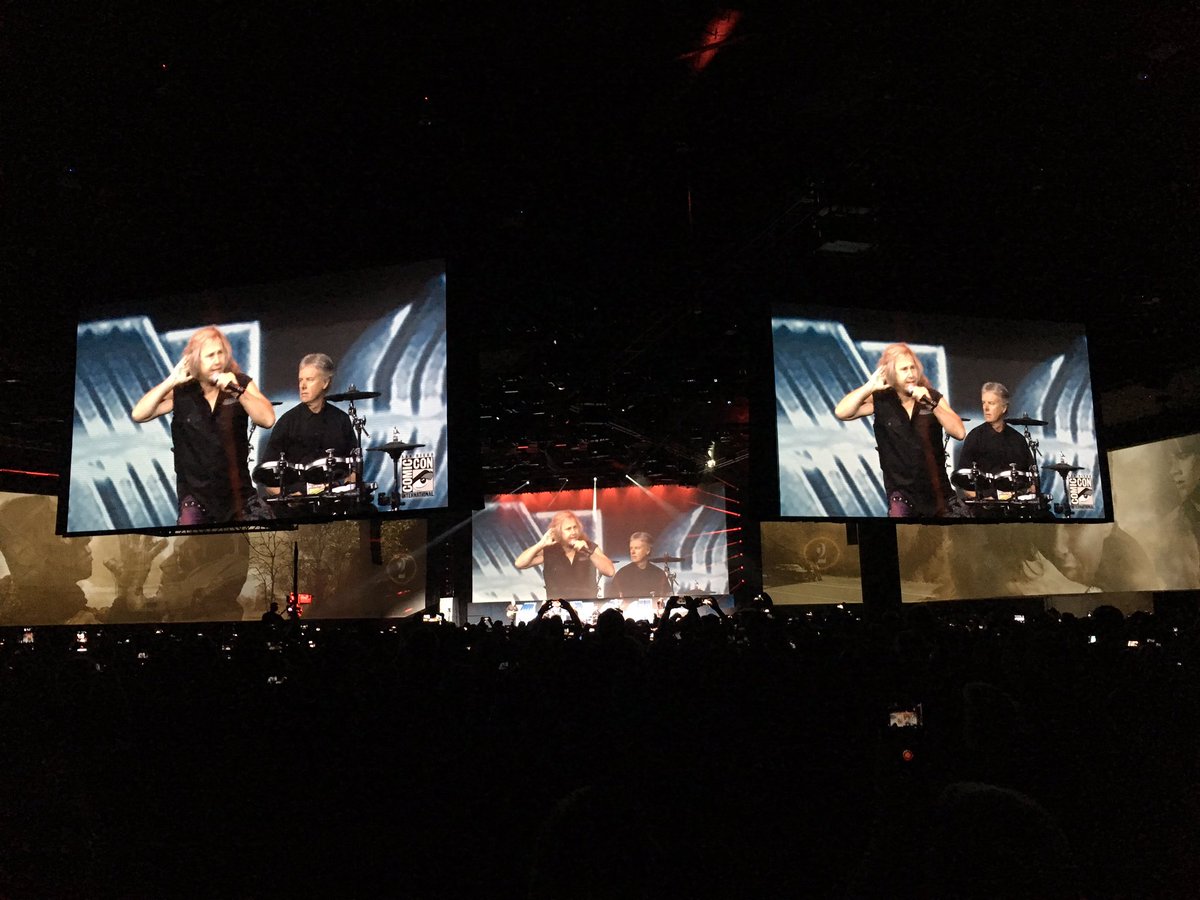 Holy shit #SDCC #Supernatural pic.twitter.com/xg6SECYQWM

— Kamila (@kamyb22) 23 juillet 2017
The panel arrives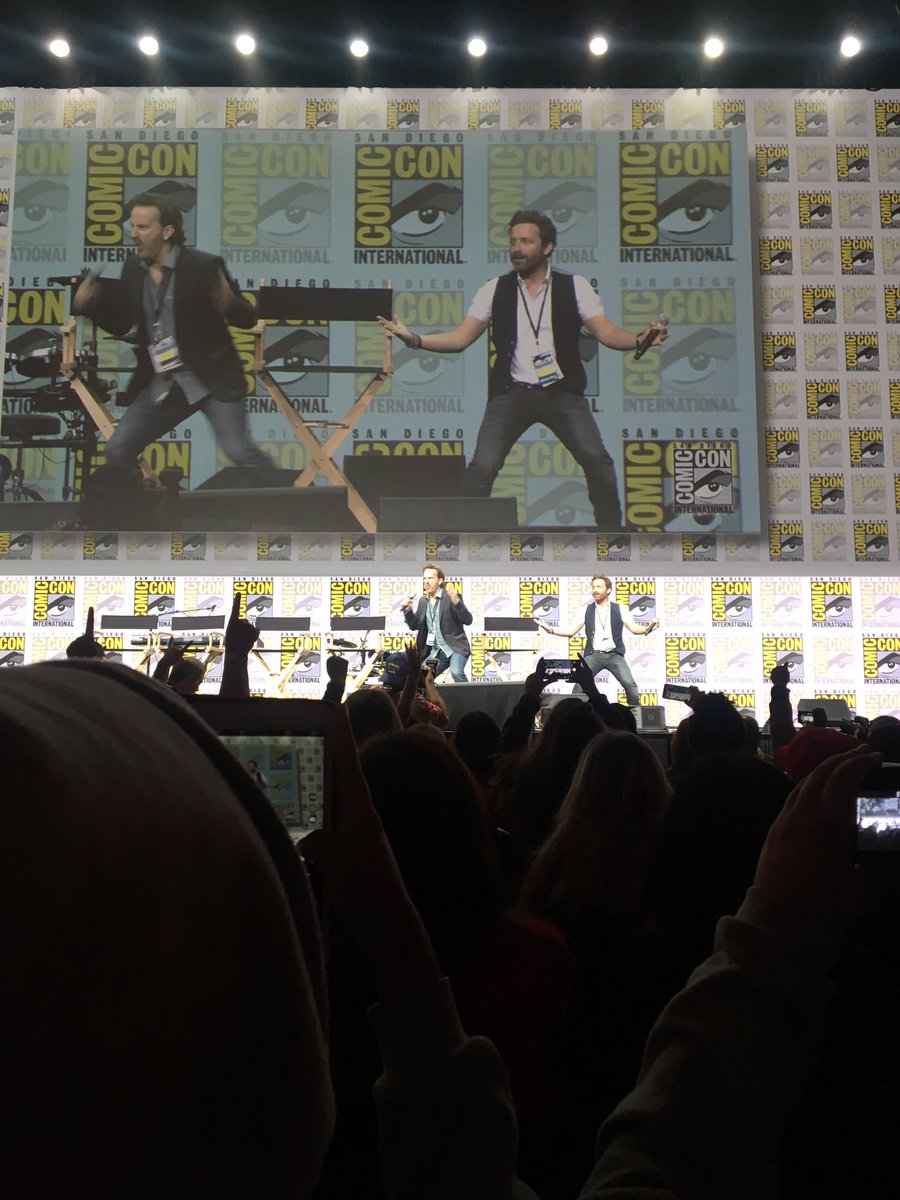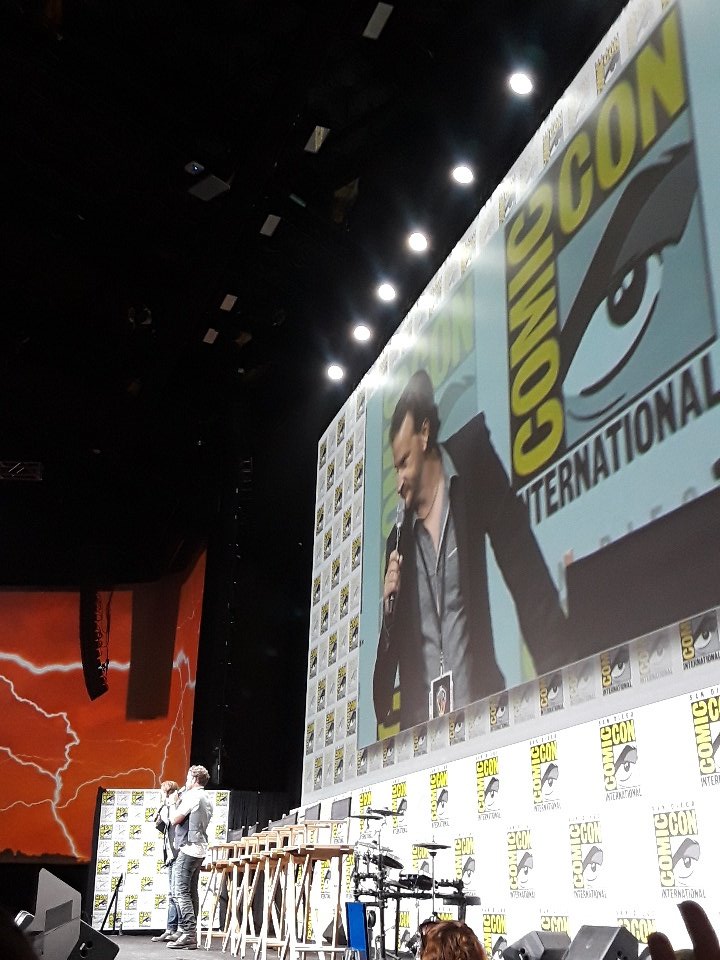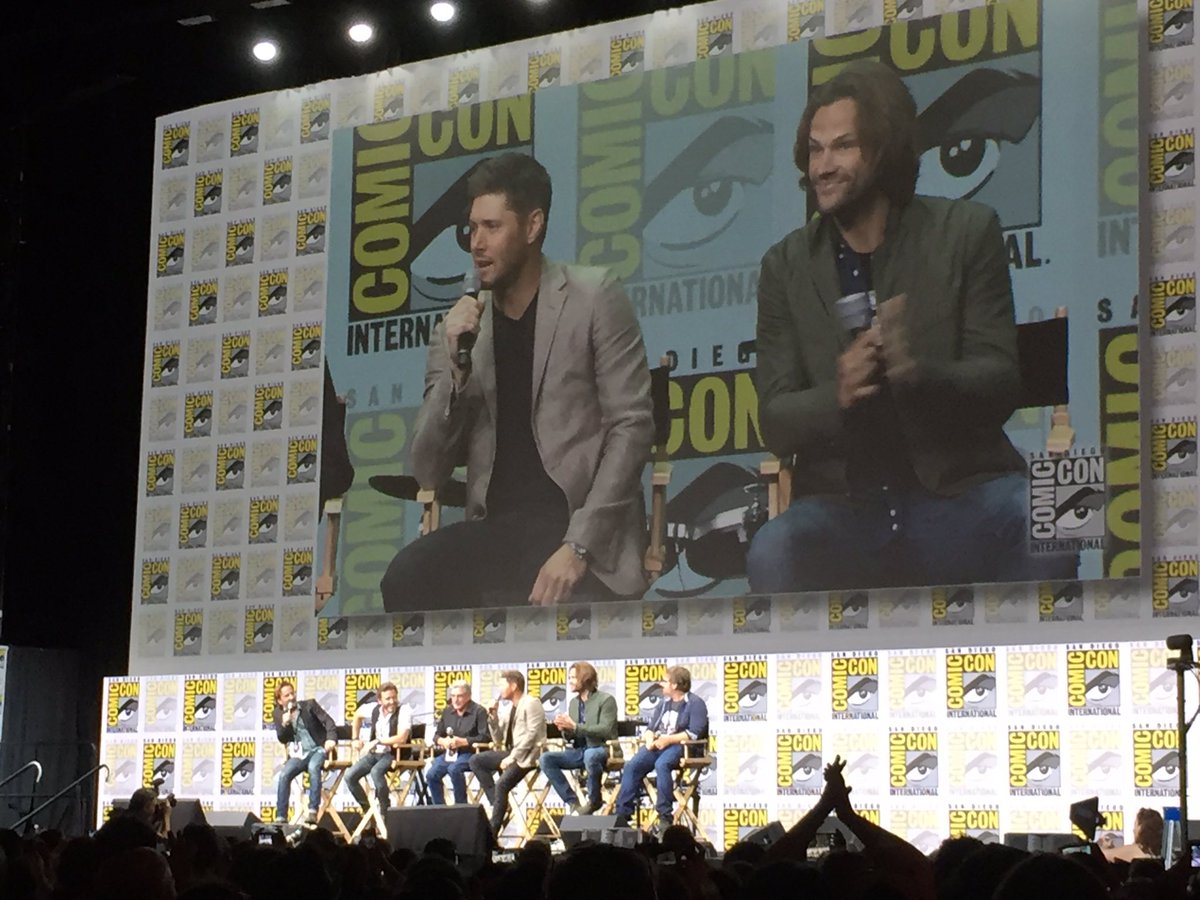 "It was a bloodbath." Jensen Ackles on the season finale

Room erupted in screams of "no!" when they talked about Castiel being dead!
Misha: They may have had to take the story where it went - but I'm not going away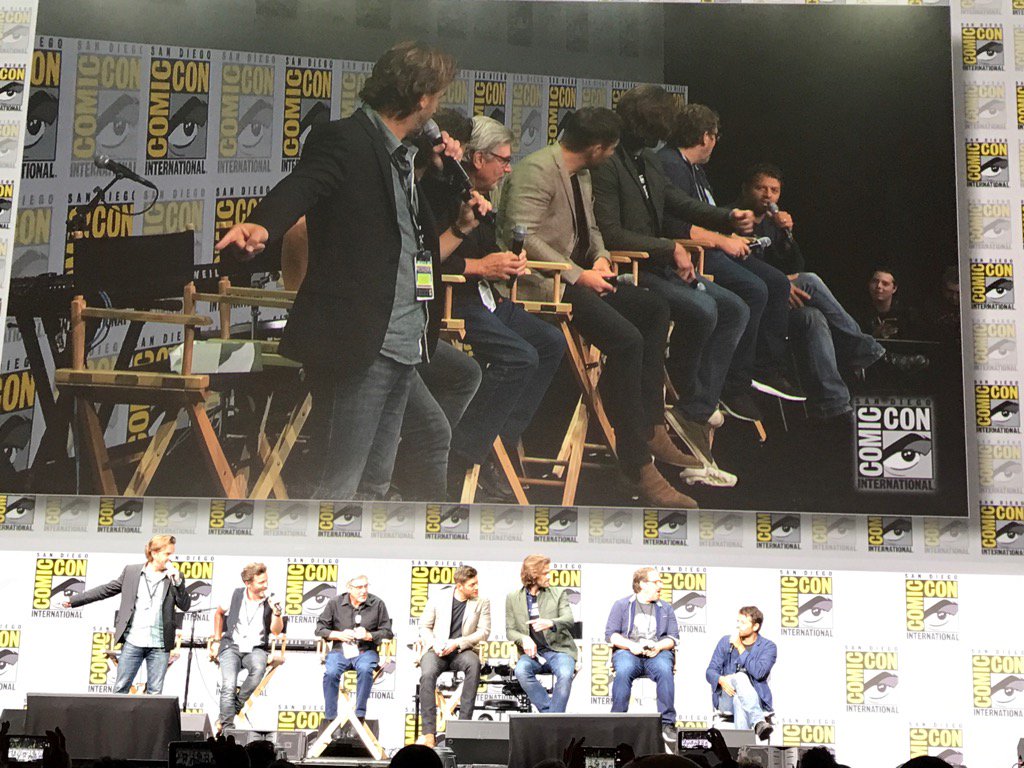 Misha Collins will be present in season 13
Jared teased this girl who collapsed when she realized that Jared, Jensen and Misha were in the crowd when Kansas was playing.
Panel pictures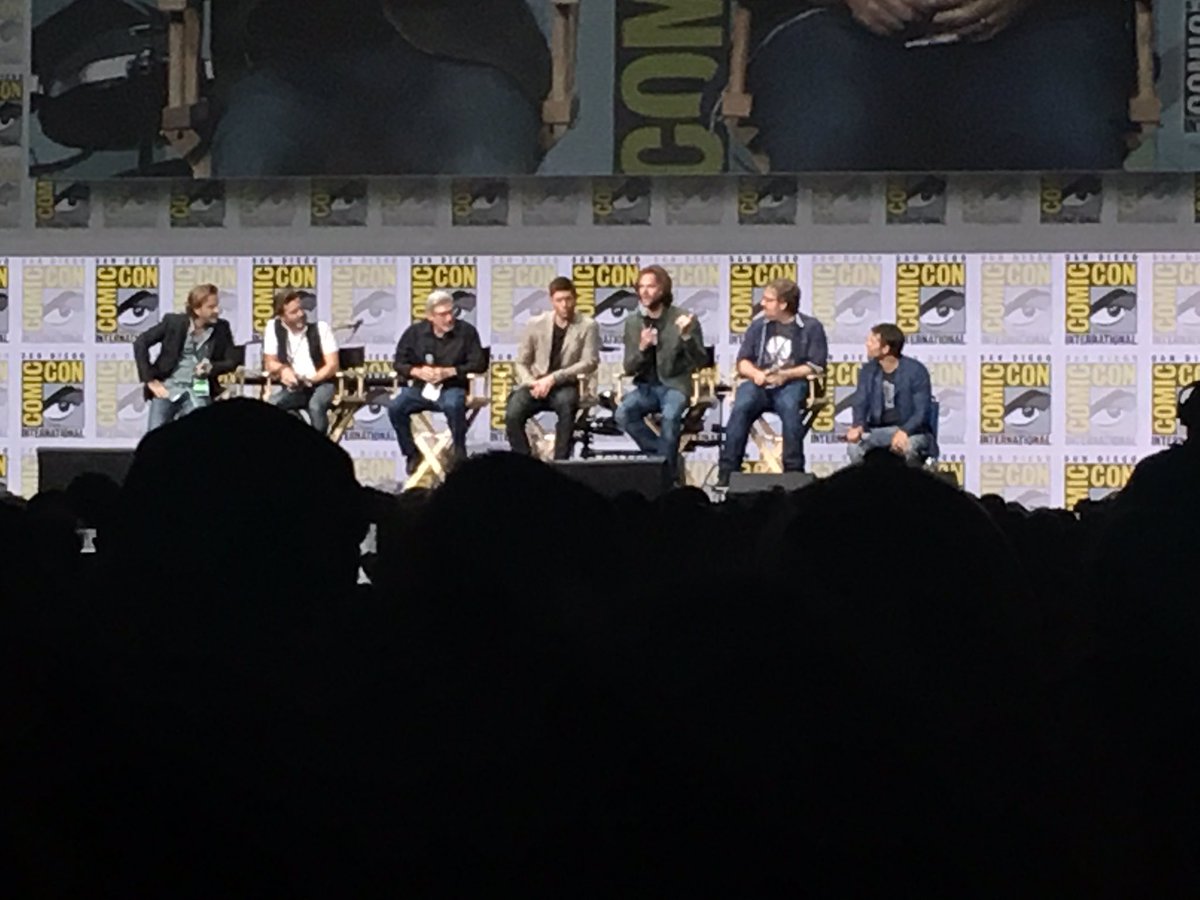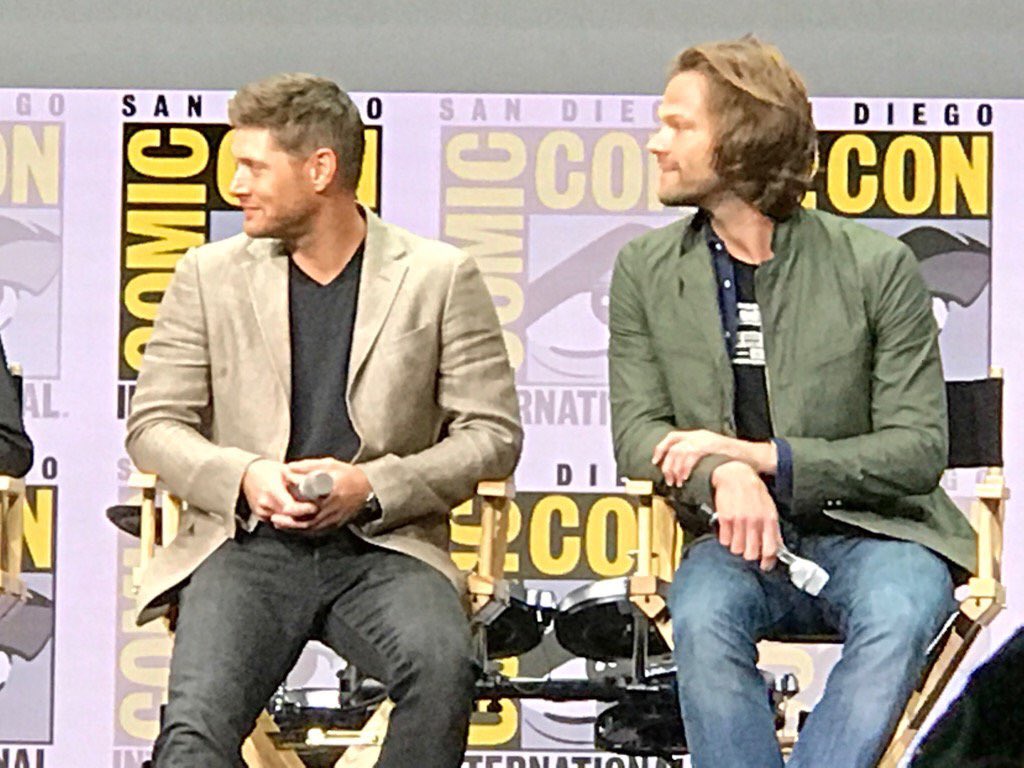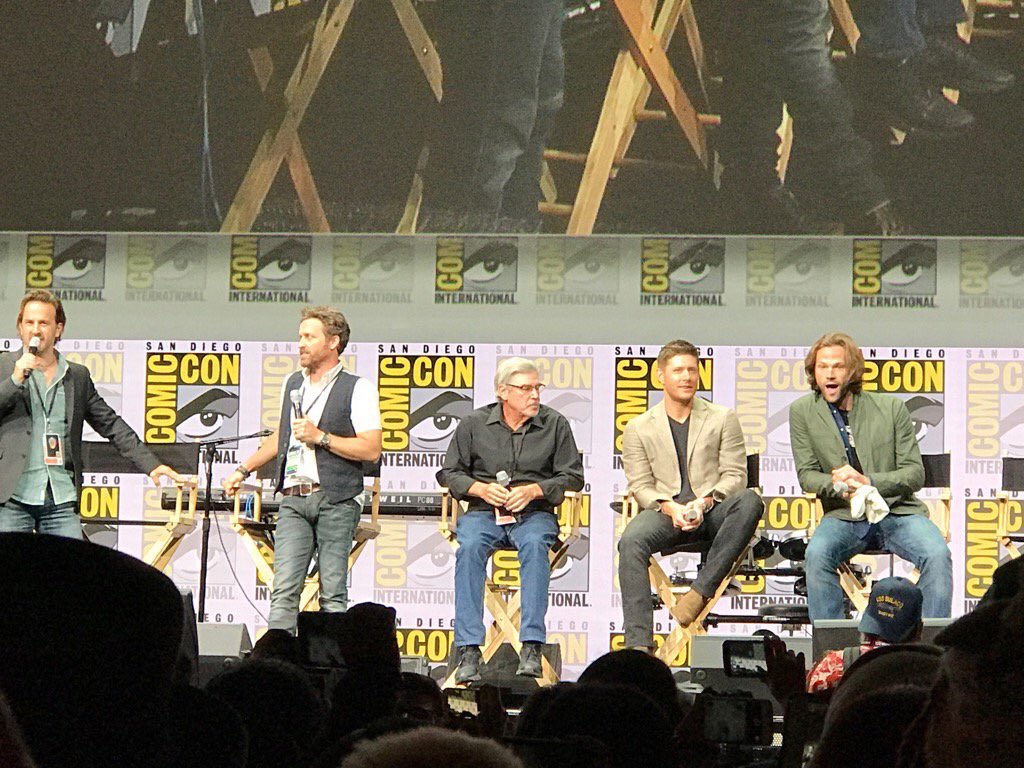 The cast is teasing Jared about the tweet about him having a small penis. Tells story about Misha tweeting it
The entry of panel
RT si esto era lo que estabas esperando. ¡@jarpad ya está en el escenario de #ComicConWarner! #SupernaturalWarner #Hunters #supernatural pic.twitter.com/yuhBwg31qg

— Warner Channel (@WarnerChannelLA) 23 juillet 2017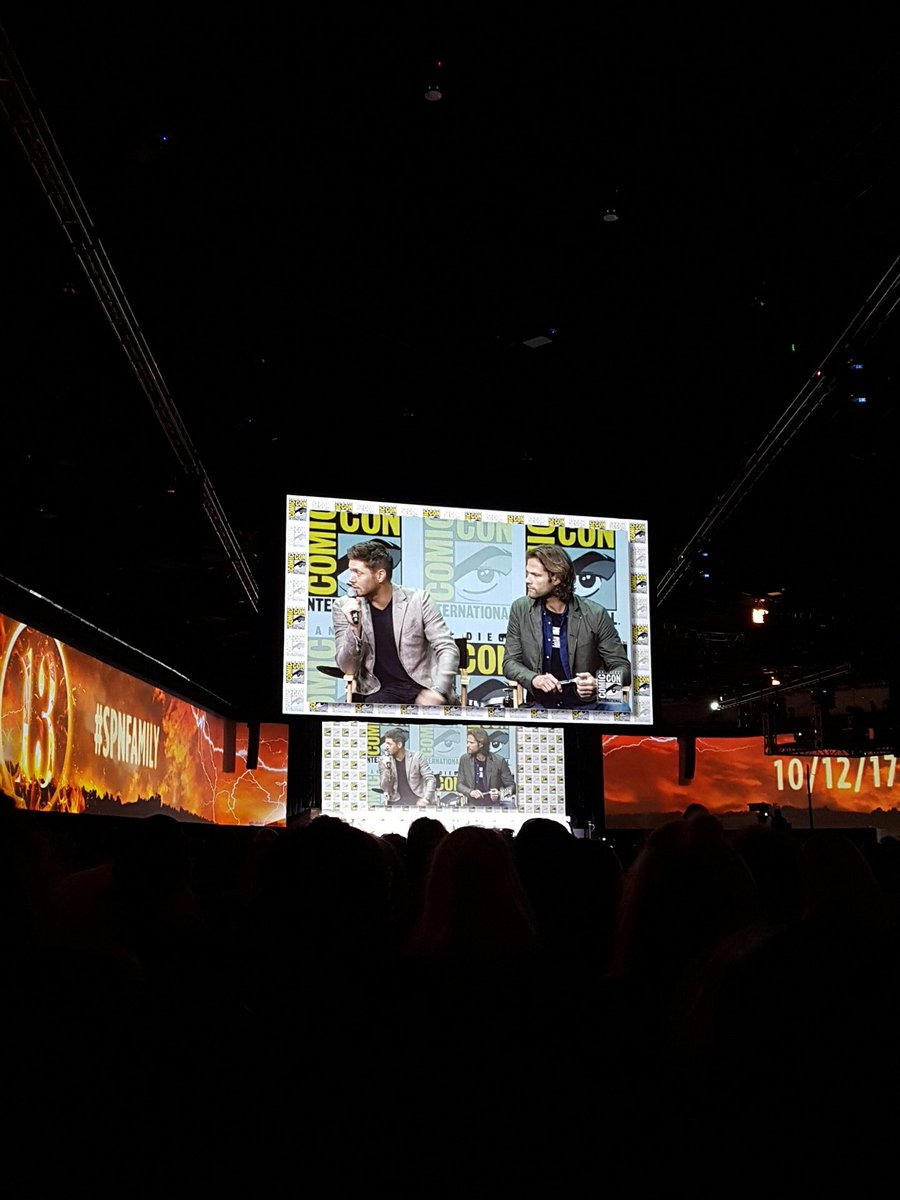 The cast is teasing each other about sharing phones and posting things for each other.
the ever optimistic Sam Winchester is more optimistic about jack.
'Wayward Sisters': the spinoff adds the trio and the newcomer to the casting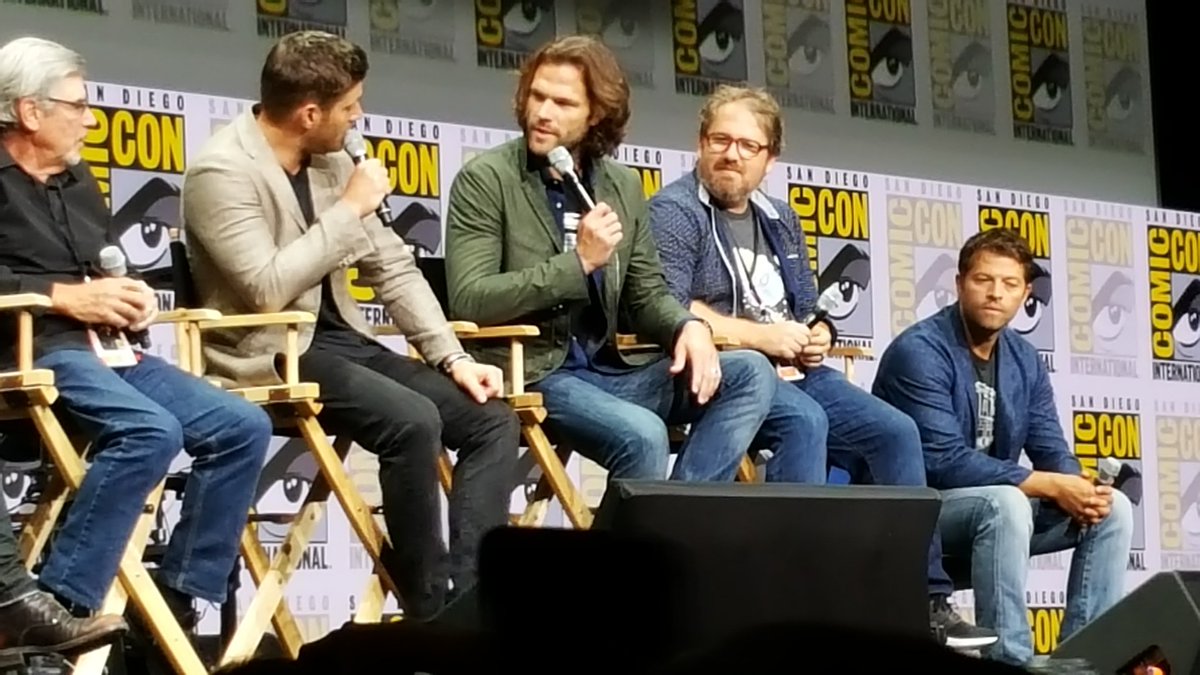 Andrew Dabb calls this season with Sam, Dean & spawn of the devil Jack "Hell's version of My Two Dads."
Dean is a Debby-Downer in the beginning of the season
Bob Singer: "Spoiler alert: Mom's not dead." Dean's trying to move on, Sam wants to find her
"Build a sense of community and then tear it all down."
video
Por cosas como estas amamos a Mischa Collins. #ComicConWarner #Supernatural #SPNFamily #SDCC pic.twitter.com/edm10oEfhP

— Warner Channel (@WarnerChannelLA) 23 juillet 2017
Supernatural Spinoff: Kathryn Newton's Claire, Three Others Join Backdoor Pilot
Some people who have been long dead on the show are less dead in apocalypse world
Missouri Moseley will be returning in season 13
When they asked who will be coming back, the audience yelled Crowley. This is hard to listen to
Broadcast date
Season 13 will air on October 12th on The CW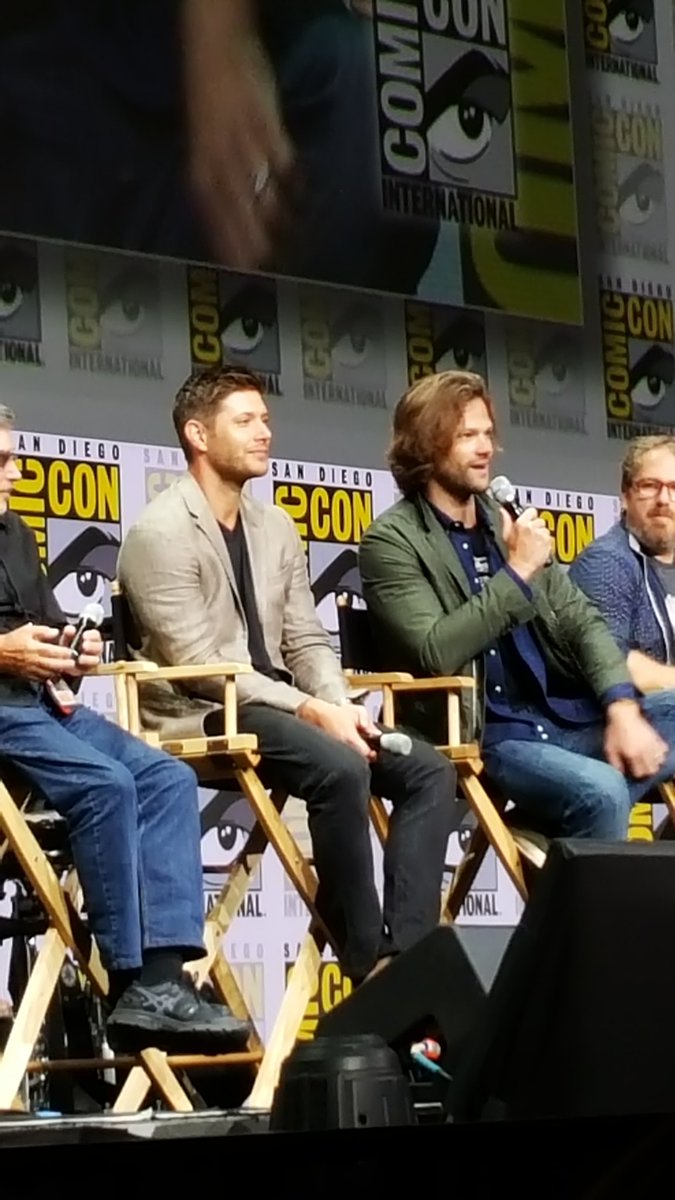 spoiler death
#Supernatural spoilers on deaths and returns at #ComicCon! #WarnerBrosSDCC pic.twitter.com/m7LgQc3DZh

— Cecily Trowbridge (@wellhellocecily) 23 juillet 2017
For Misha, the thought of losing Dean & Sam is heartbreaking & made him choked up. This is his family & the deaths feel real.
Loretta Devine is back for Supernatural Season 13
video
#supernatural #sdcc pic.twitter.com/RnV3bqKspa

— Beka ? @ SDCC (@TheTrixtr) 23 juillet 2017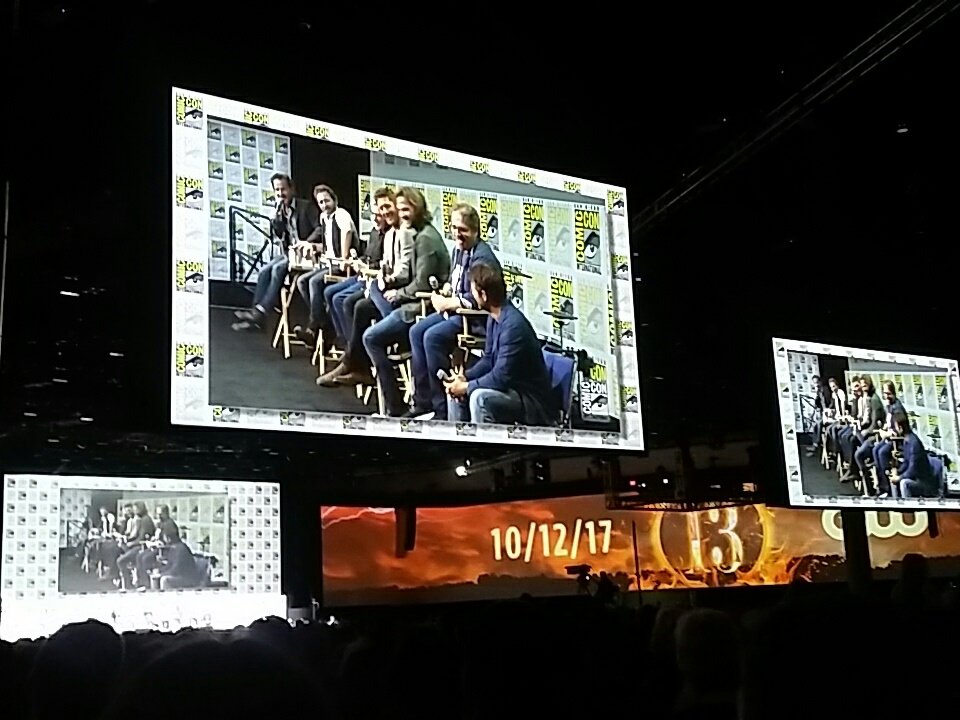 Jared is talking about when he cried while shooting croatoan
We go to the fans questions
A dad is talking for her daughter cause she has social anxiety and thanking the boys for helping her get better
Fav props: fans scream BABY
Jensen: BABY ISNT A PROP she's a part of me
Misha Collins : my favorite prop is Dean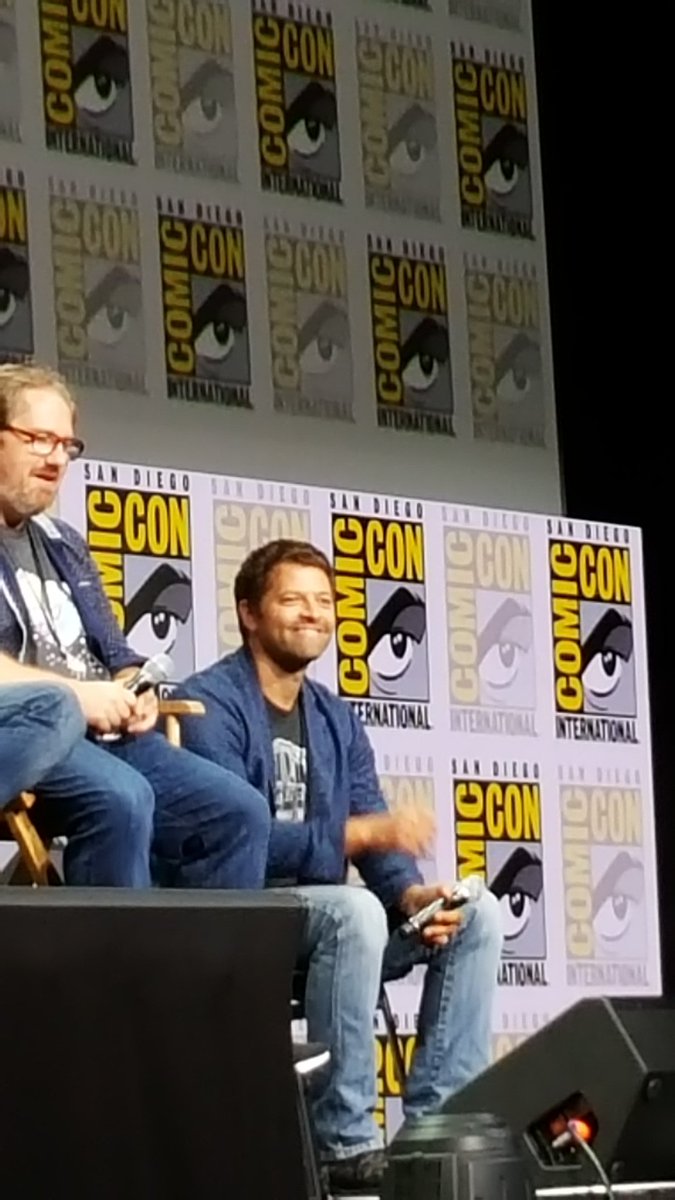 Jared loved the demon blade, Jensen his angel blade, and Misha loved Dean
The last fan asking a question has her baby with her, and he's named ... wait for it ... Jensen
The panel is over
The panel is unfortunately over. Thank you all for reading and see you soon
Trailer
The article contains translation errors?
Did you like this article? Share it with your friends
Metakeys : Supernatural,SDCC2017,Fantastique,Geek,The CW
Comments
comments powered by

Disqus