Only some news are available in English. We will endeavor to the entire site in your language.
All news from Doctor Who panel
Follow live via this article all the information revealed during the panel of the serie Doctor Who.
At 2pm, west coast, Sunday, July 23 will be the panel of the serie Doctor Who which here all the live news.
Flux de direct
The panel begins soon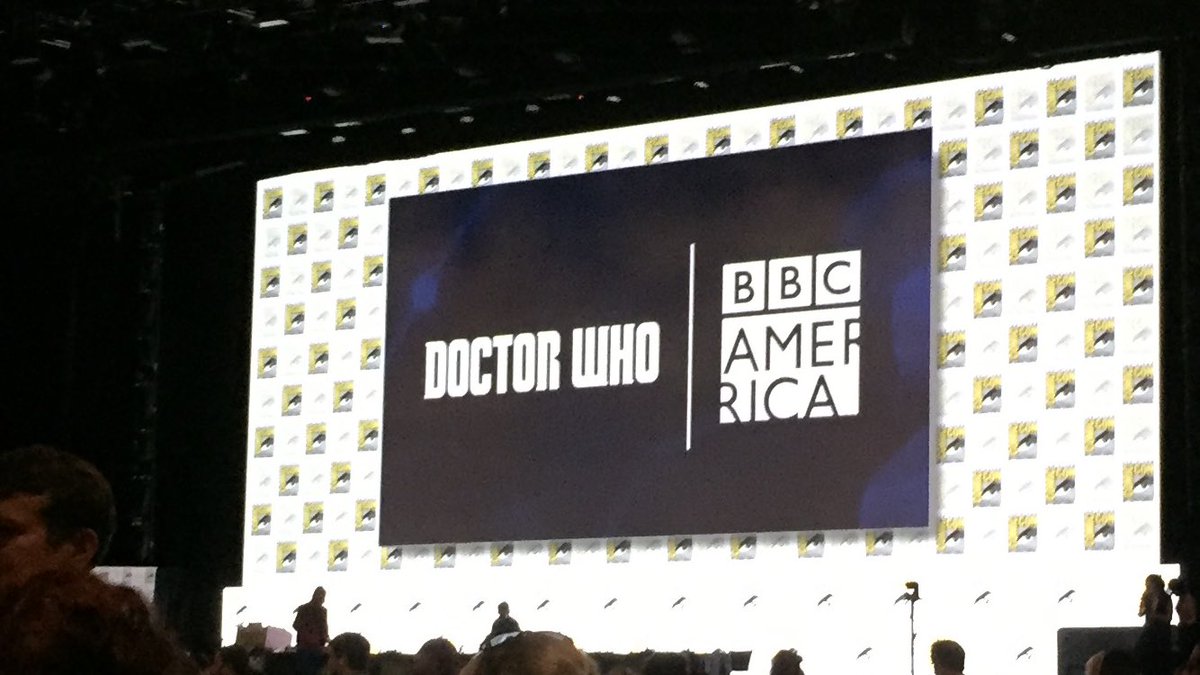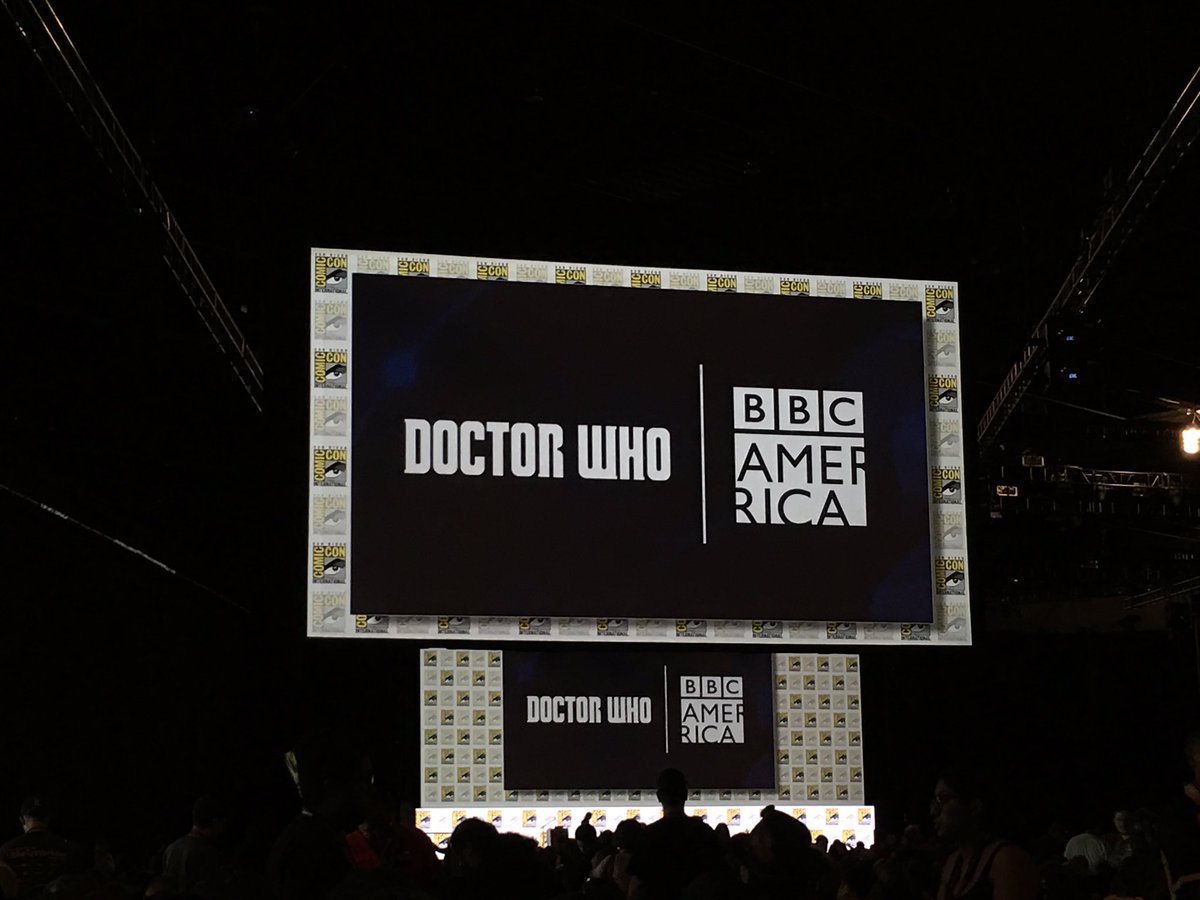 Chris Hardwick is the panel moderator
The shooting of the Christmas episode is over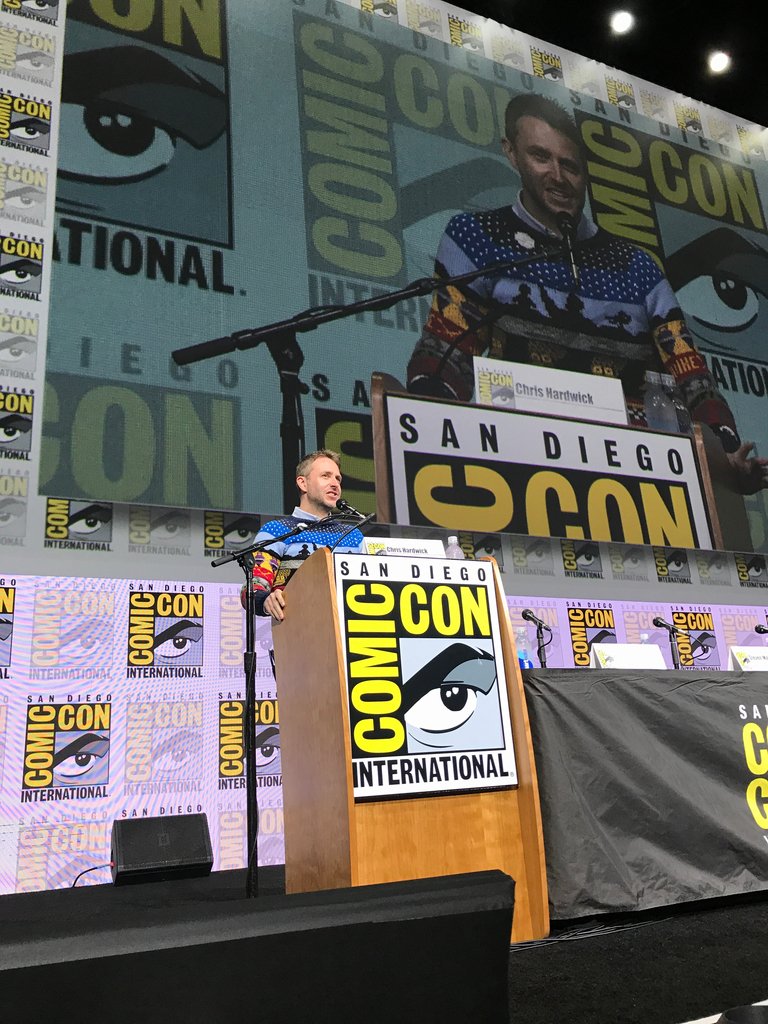 Bill will be back in the Christmas episode
The Christmas episode will be called "Twice upon a time"
The trailer for the Christmas episode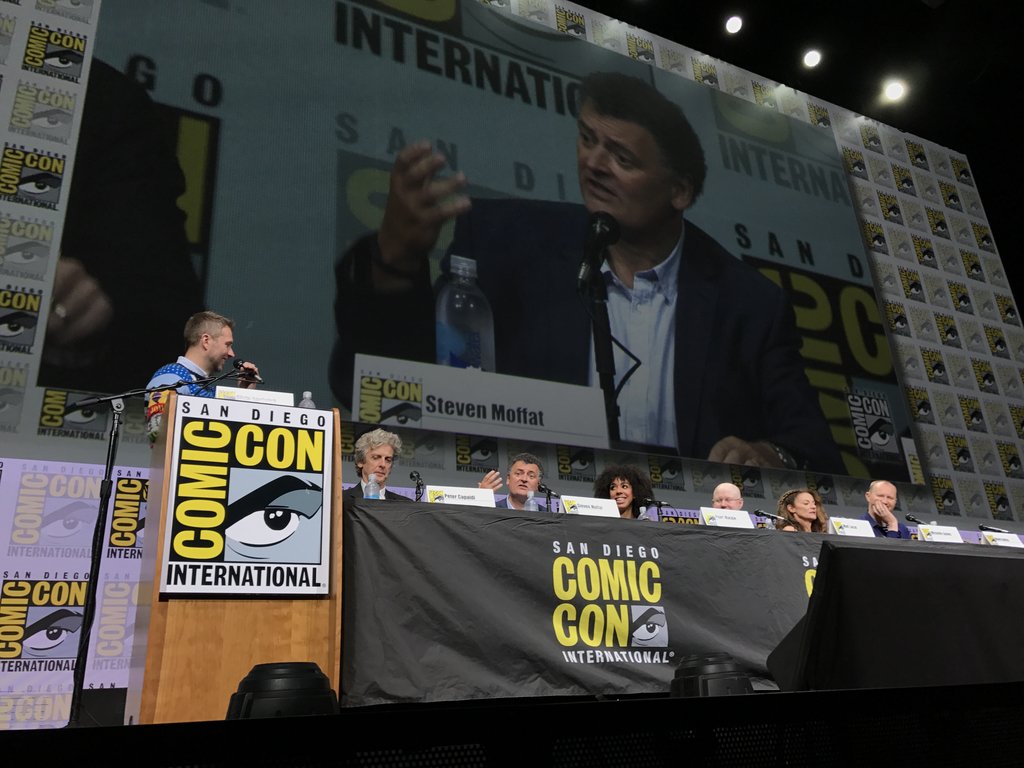 "It's the 12th Doctor refusing to regenerate because he wants to stay Scottish." - Steven Moffat
Pearl Mackie will not be present after the Christmas episode
Matt Lucas: "It's nice to be here. Earth is one of my favorite planets."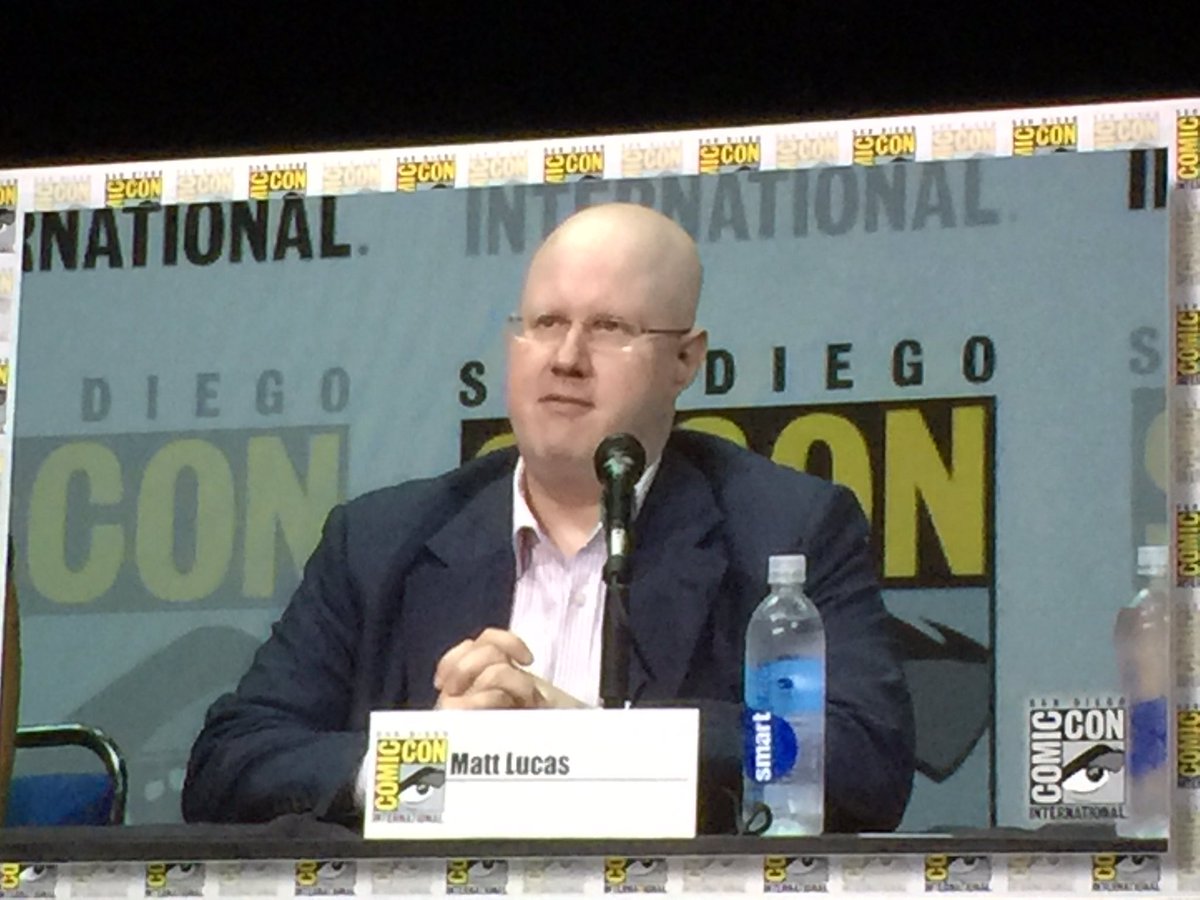 As Missy, Michelle Gomez says to "toy with the idea of being good" was a great part of her character
"It's hard to act with (Capaldi) and not want to be your best self," says Michelle Gomez
Mark Gatiss says it's a "lovely way out" to be in the special with Capaldi and David Bradley
Capaldi just spoke to Jodie Whittaker & she's excited. He says she's a great choice.
Chris Hardwick says you're not a real fan of the show if you're against the decision for Jodie Whittaker.
"Time ran away with me. I don't know how we got here so quickly." — Peter Capaldi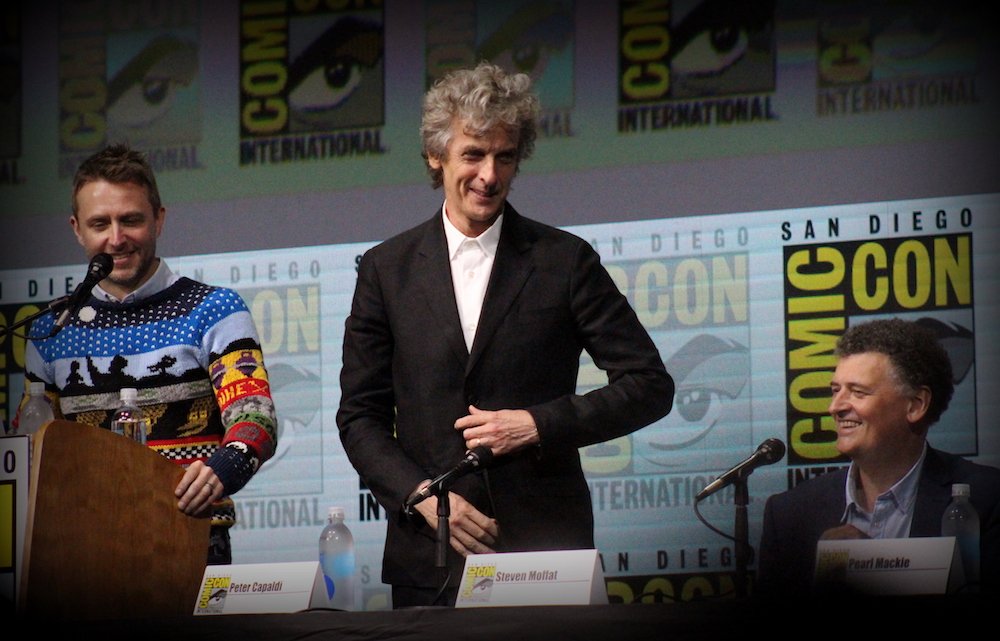 Moffat:. "I wish every journalist who is writing the alternative about Jodie would shut the hell up!"
Extended version of trailer
Peter giving props to Steven Moffat for the idea of a female Doctor and to Michelle for her portrayal of Missy
They just showed a recap of Peter Capaldi's time as the 12th Doctor and the entire Hall H gave him a standing ovation.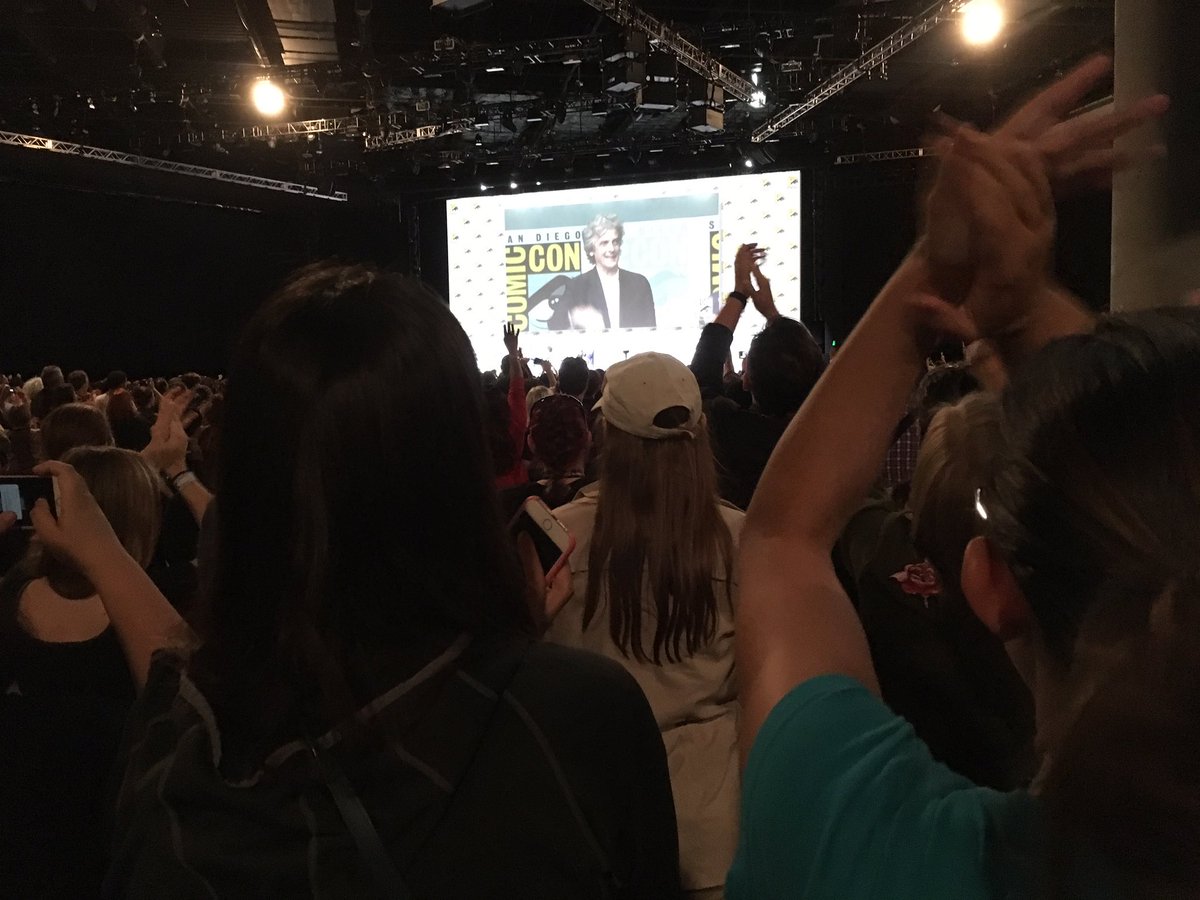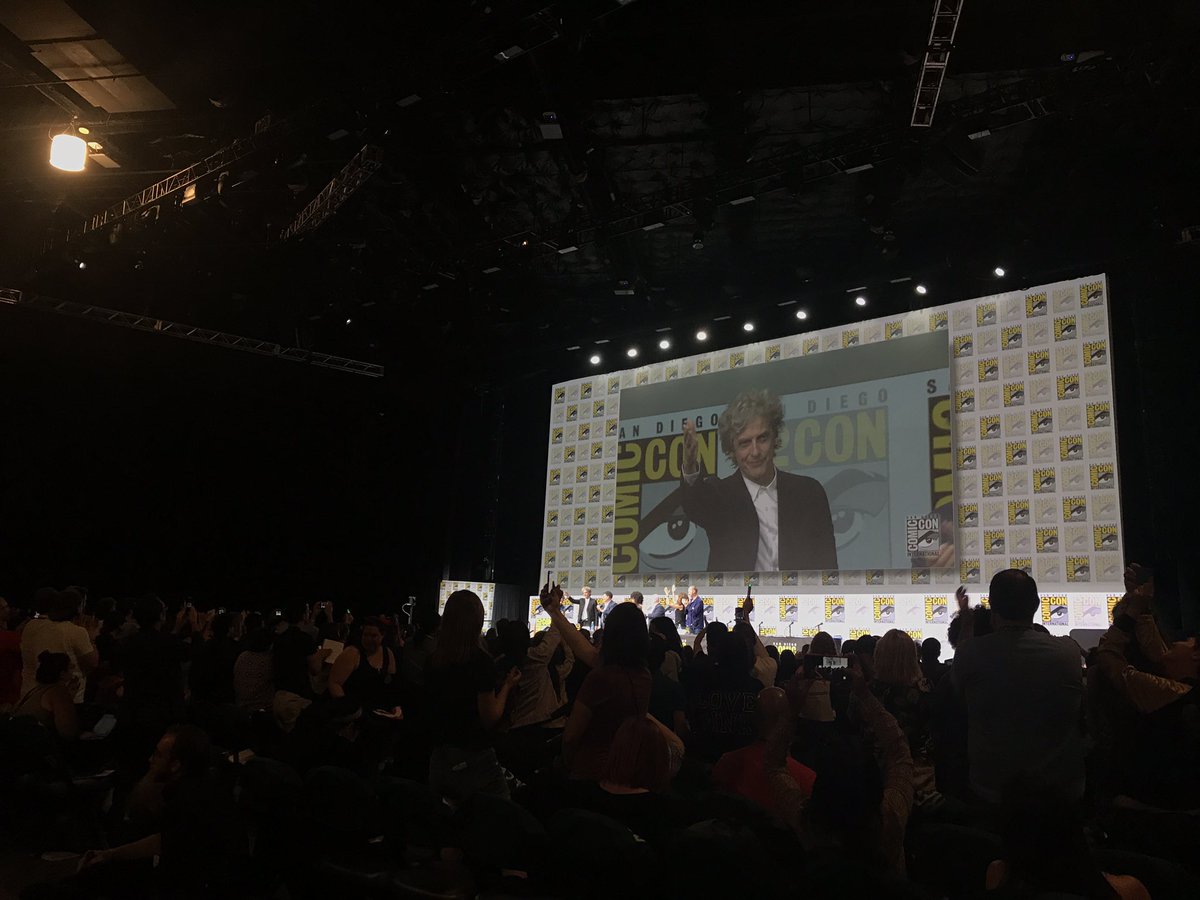 My ambition with the Doctor was to make him an alien. Stranger and darker. Also silly and witty. Peter Capaldi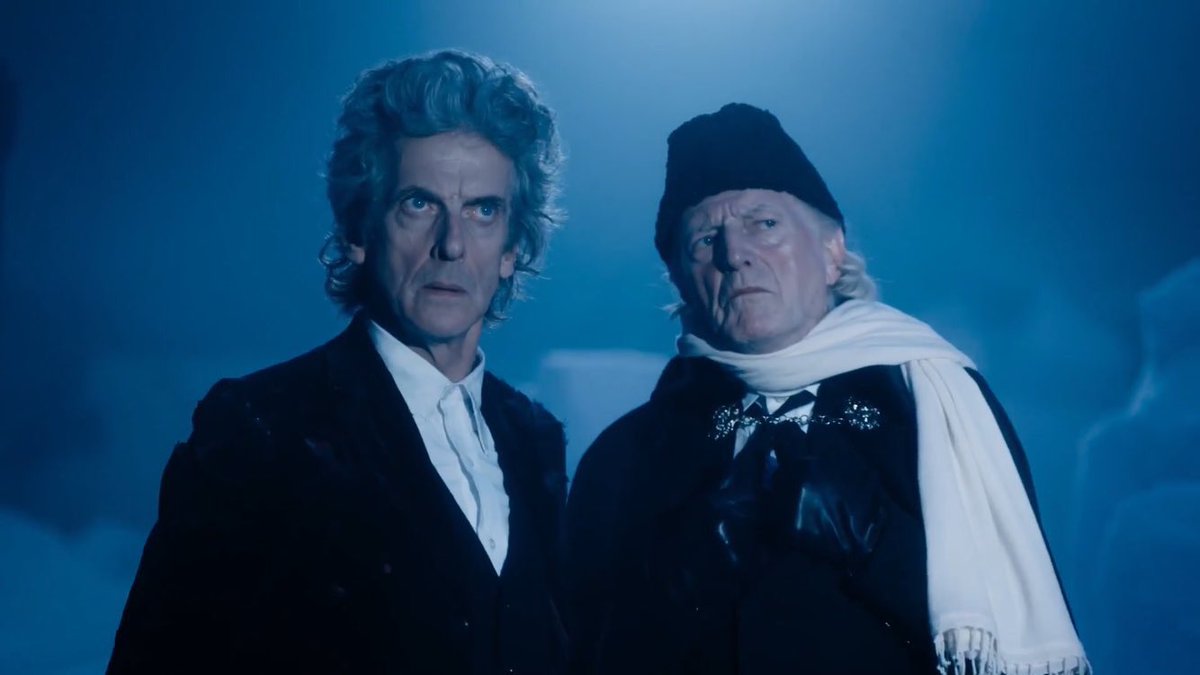 Capaldi: His hair had the biggest arc. "...On his alieness: "we perceive him as a human, but that's not what he is."
"What defines the Doctor is the person who fights monster without becoming one." - Steven Moffat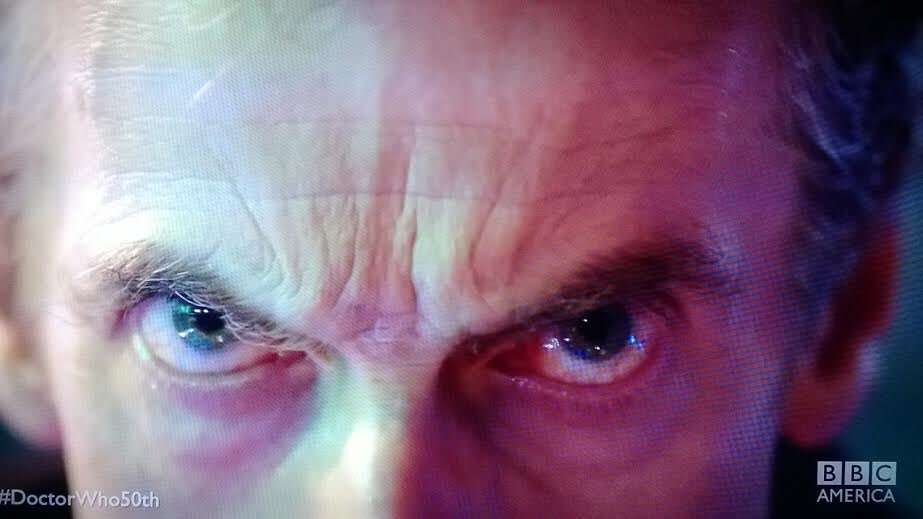 Second fan question, and second fan in tears saying goodbye to Capaldi.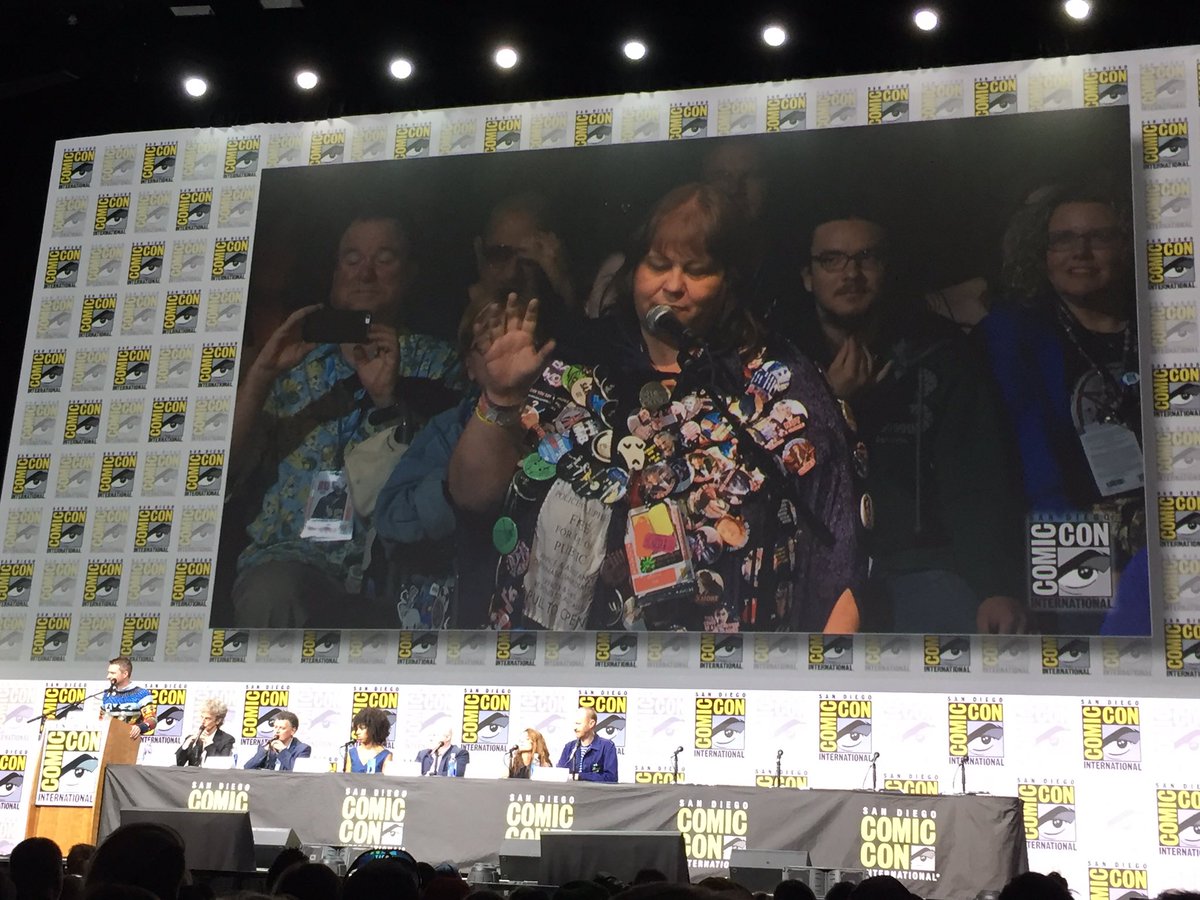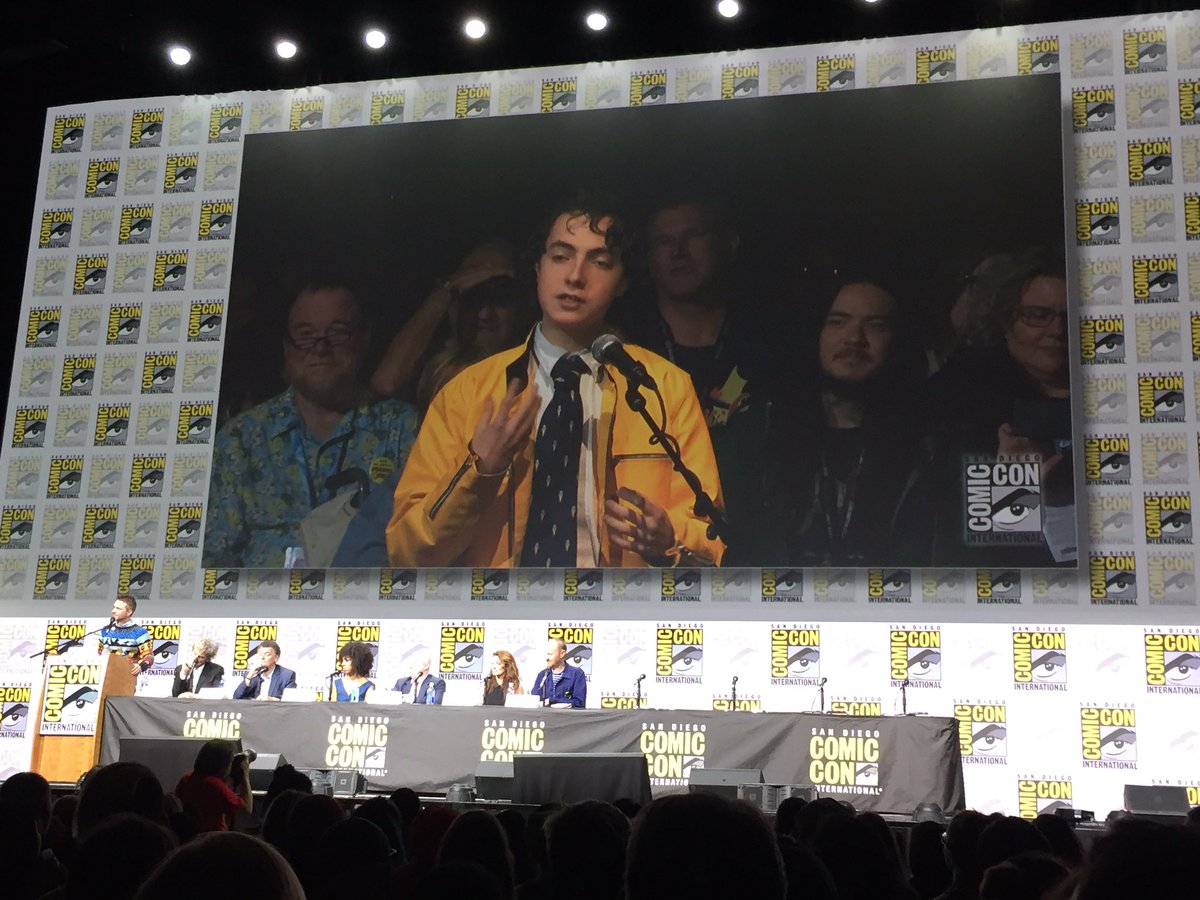 Who is Moffat's favorite Doctor?
"My favorite doctor, unequivocally... Is Doctor Who. Have you seen other doctors? Hanging around hospitals..." - Moffat
The standing ovation of Peter Capaldi
Peter Capaldi, ayakta alk??lan?yor..
Efsane Doktor!#SDCC2017 #DoctorWho pic.twitter.com/0YXduNV2OZ

— Persephone. (@didimentionthis) 23 juillet 2017
"It's been such an amazing journey. It's such an incredible show and it's so well loved." - Pearl Mackie
"There comes a point you've done everything you can think of... It's emotional to leave." - Pearl Mackie
Moffat: "What I'll miss? Is this. I'll never again sit in a room of 7000 people I'm faintly irritating again."
Peter Capaldi says the hardest thing he's done on the show is "Leaving it."
A fan steps up to say she wrote a Missy spinoff for Michelle Gomez: "I'm going to work again! See Mark & Steven, pls."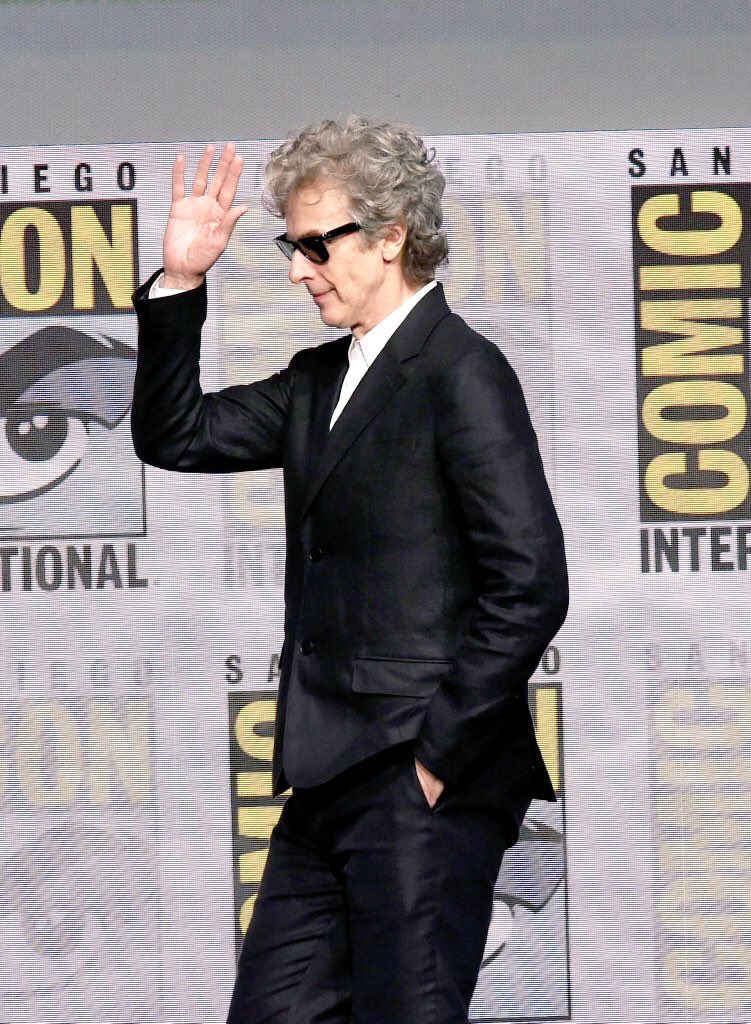 The panel is over
The panel is over. It was the last of the comic-con. Thank you all for its incredible four days and see you soon
The article contains translation errors?
Did you like this article? Share it with your friends
Metakeys : Doctor Who,SDCC2017,BBC,France 4,Science-Fiction,Fantastique
Comments
comments powered by

Disqus